Pink Ribbon Favourites
Fuller & thicker lashes. In 30 seconds 🎗️ 
Regular price
Sale price
$24.99 AUD
Unit price
per
Sale
Sold out
"I've tried so many brands that did not work, these were so easy to apply! LOVE LOVE ❤️" - Hannah P.
Leave the complexity of lash selection behind and let us take care of you!
At Witchy Lashes we have spent the last 5 years, fitting perfect lashes for women who are undergoing cancer treatment. We know the challenges that come with finding lashes that work and look good and we have put together the perfect choices for you to enjoy on your lash journey.

Step1 - Add your liner
Step 2 - Add on as many lashes as you'd like!
Step 3 - Check out 🛒  and enjoy a your new found confidence 😻 

These are the best styles to choose from, they are all natural, and there are no wrong choices, simply select your favorites and add them to cart. You'll receive 15-20% off automatically when you add multiple items to your cart.

Good to know:
🏋️‍♂️  Strong 12+ hour hold  🐇  Vegan & Cruelty Free   👩🏻‍🔬  Pharmacist Formulated  🎈  No Latex  🌼 Sensitivity Friendly  💦  Water-proof
Allergic to acrylates? Select our Magnetic Liquid Liner, it's the only lash adhesive on the market that contains zero acrylates!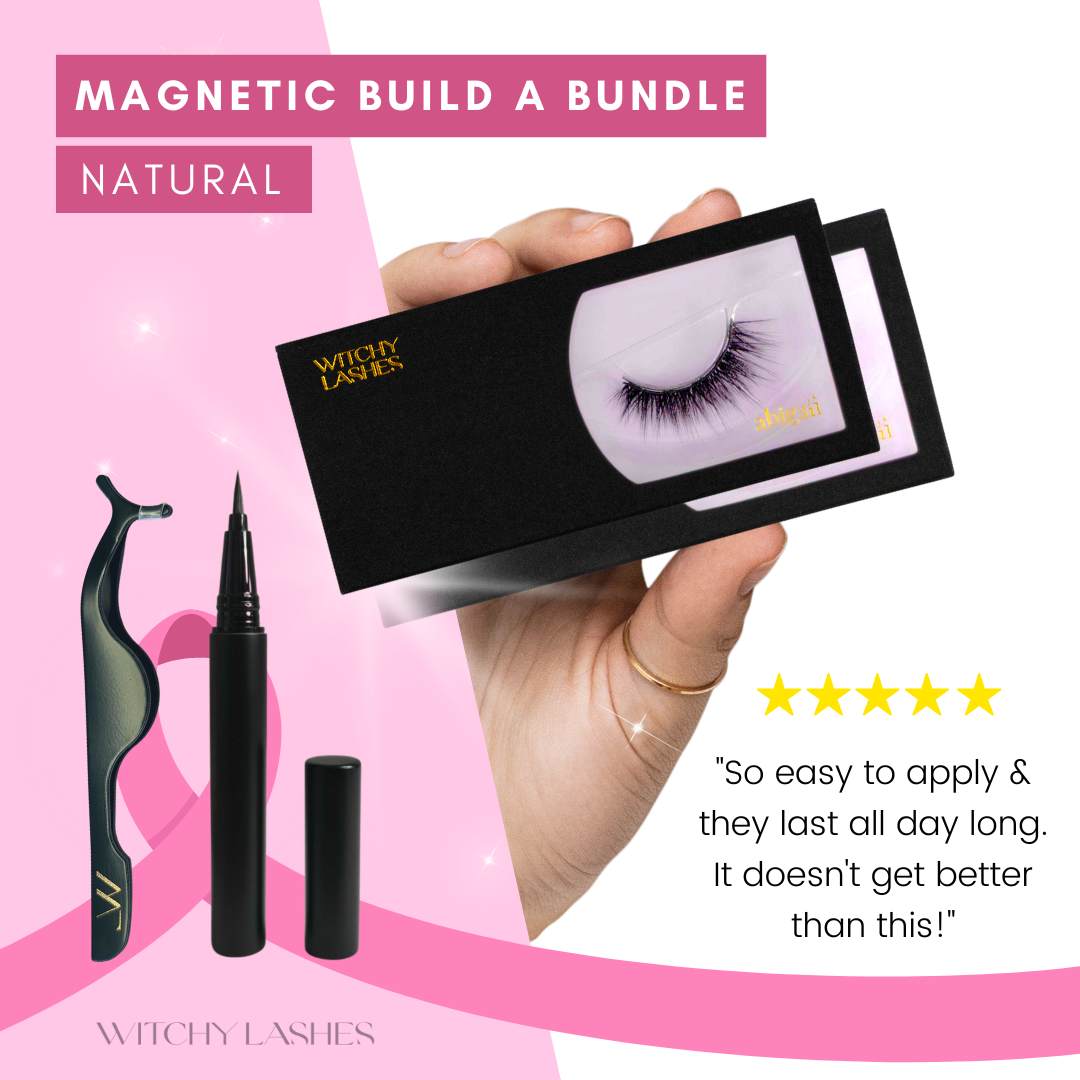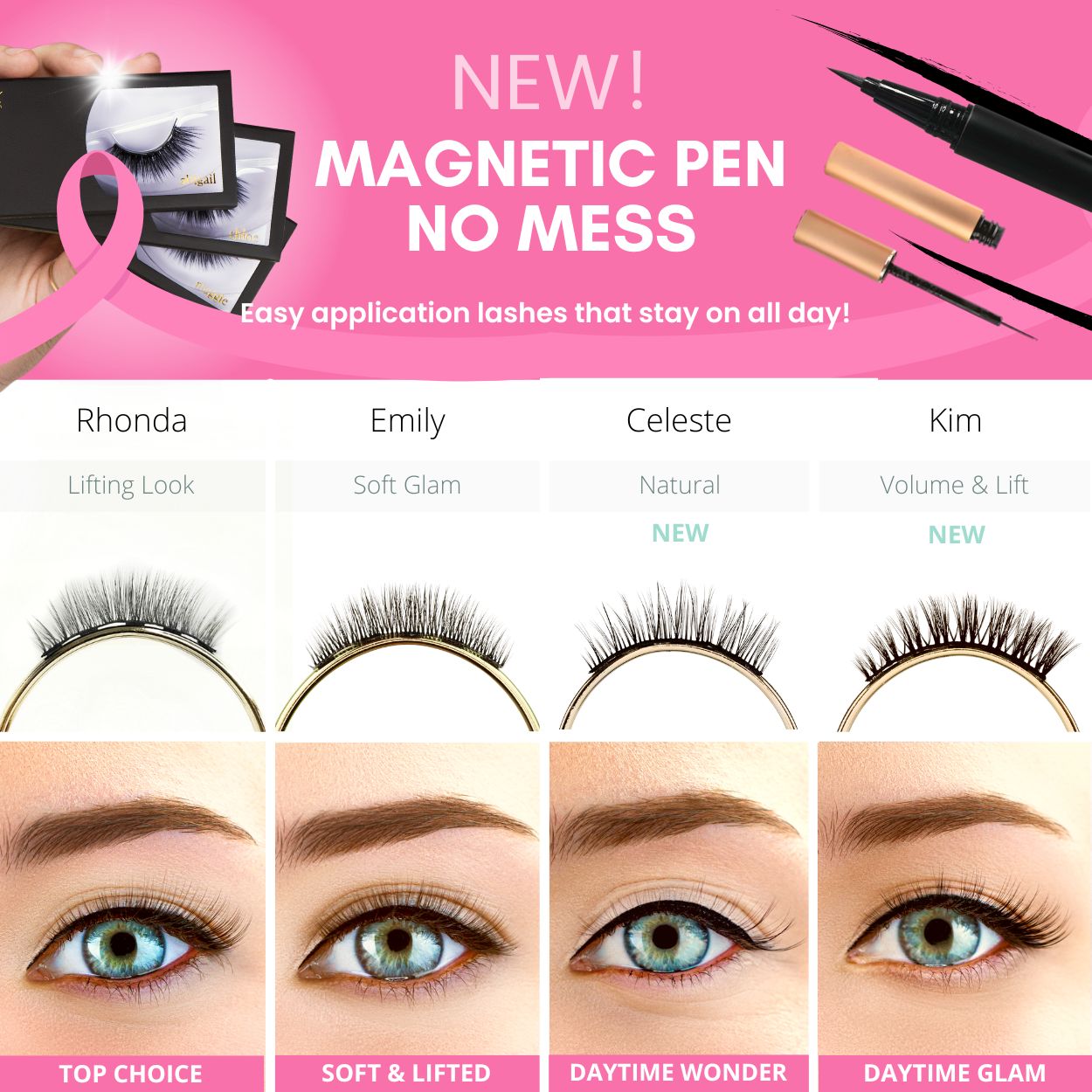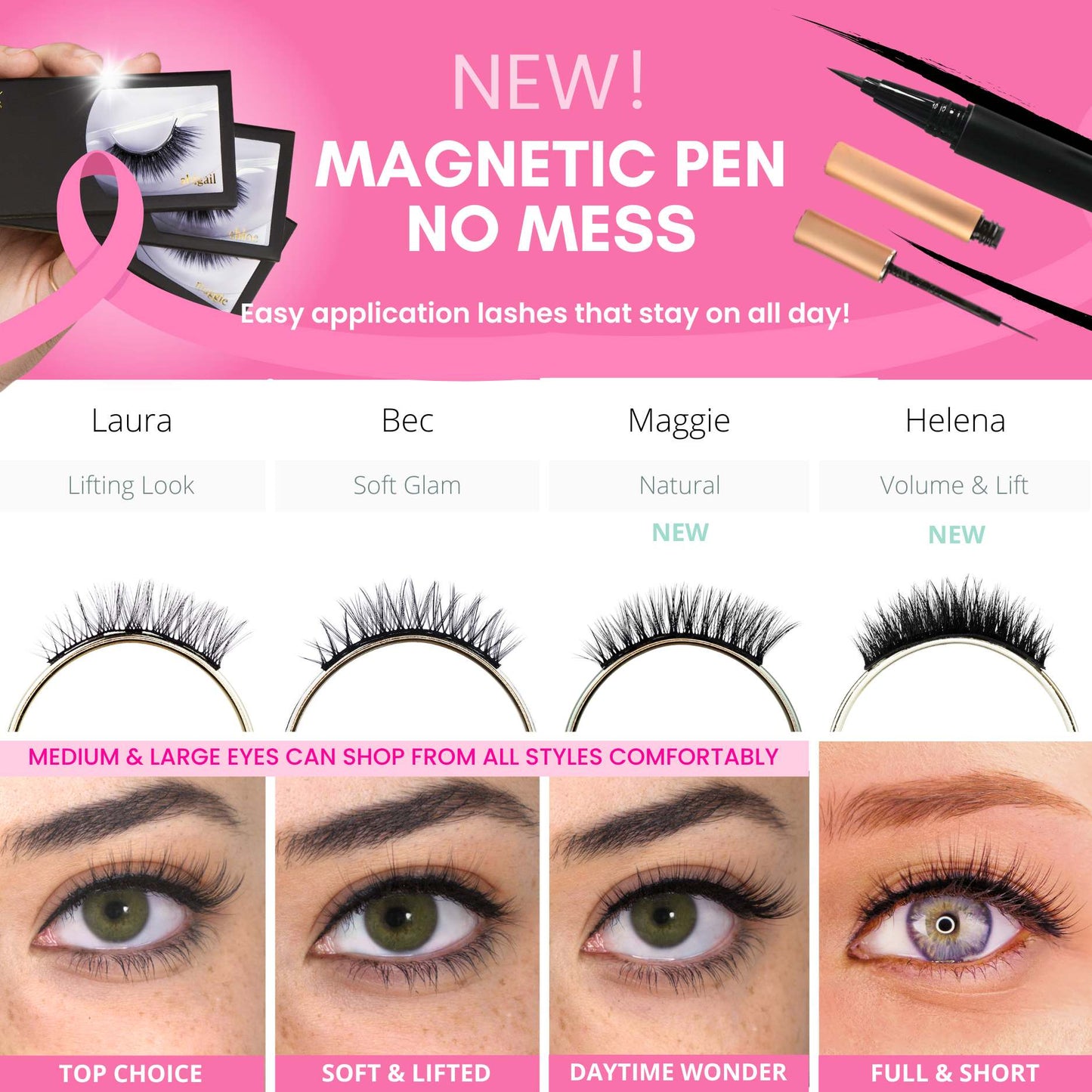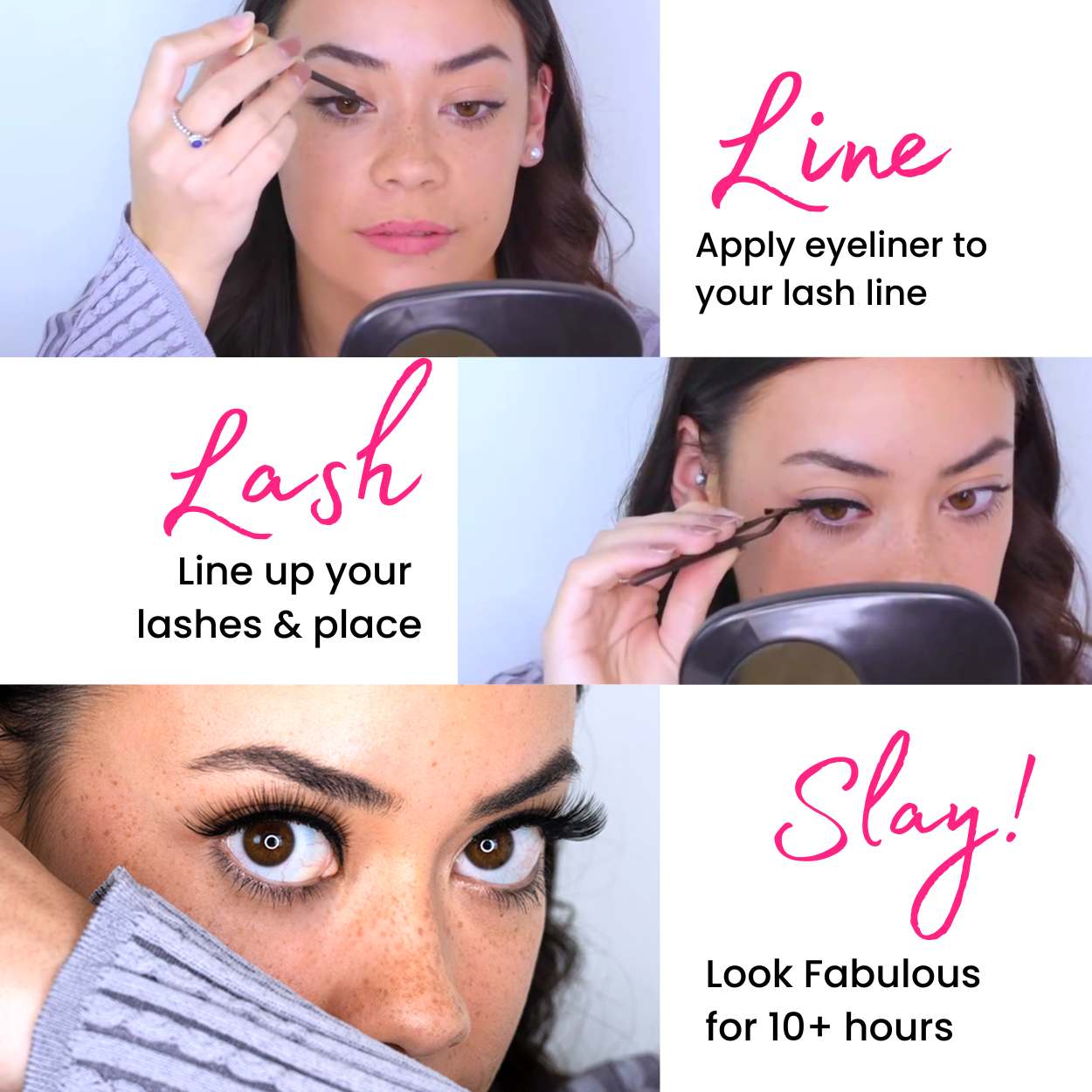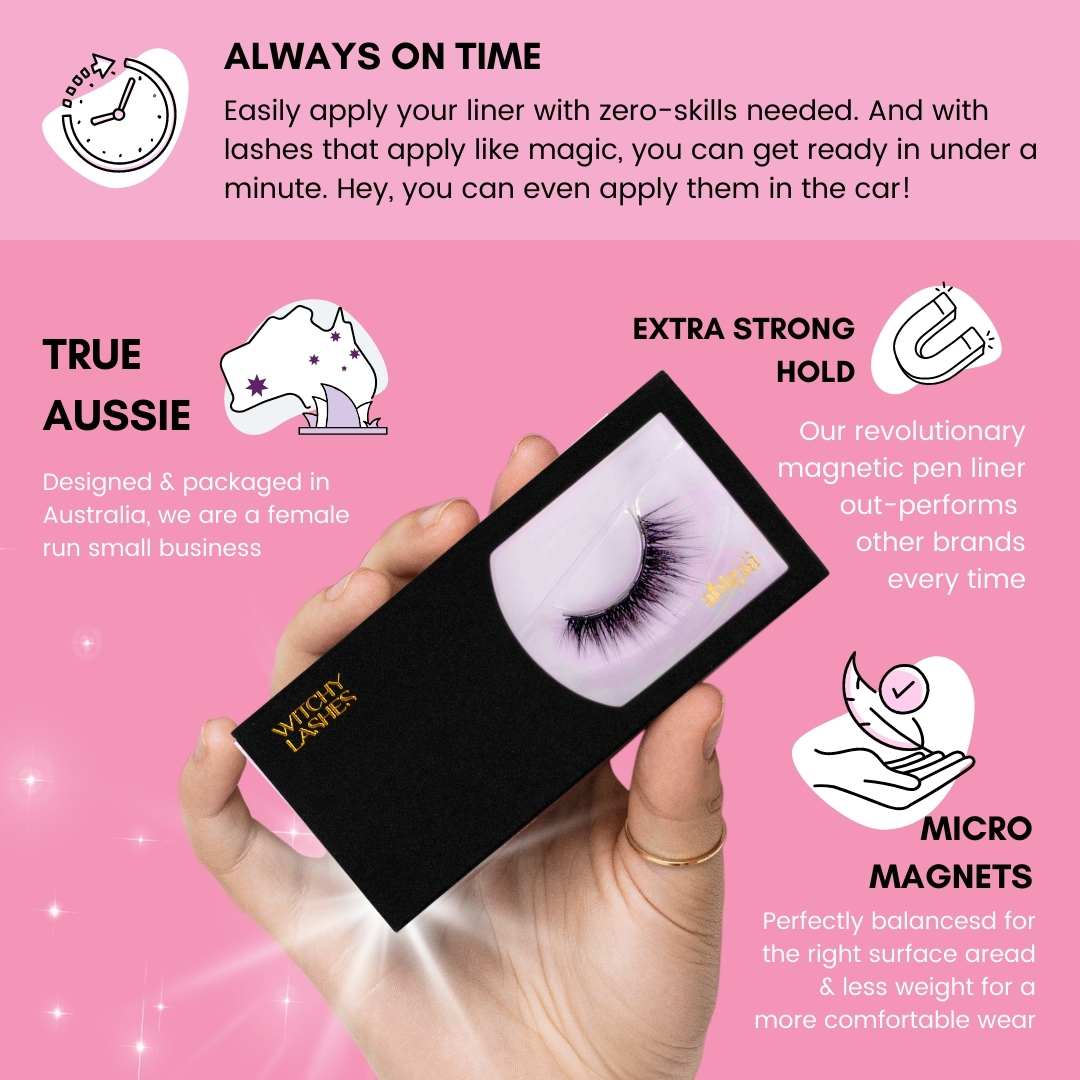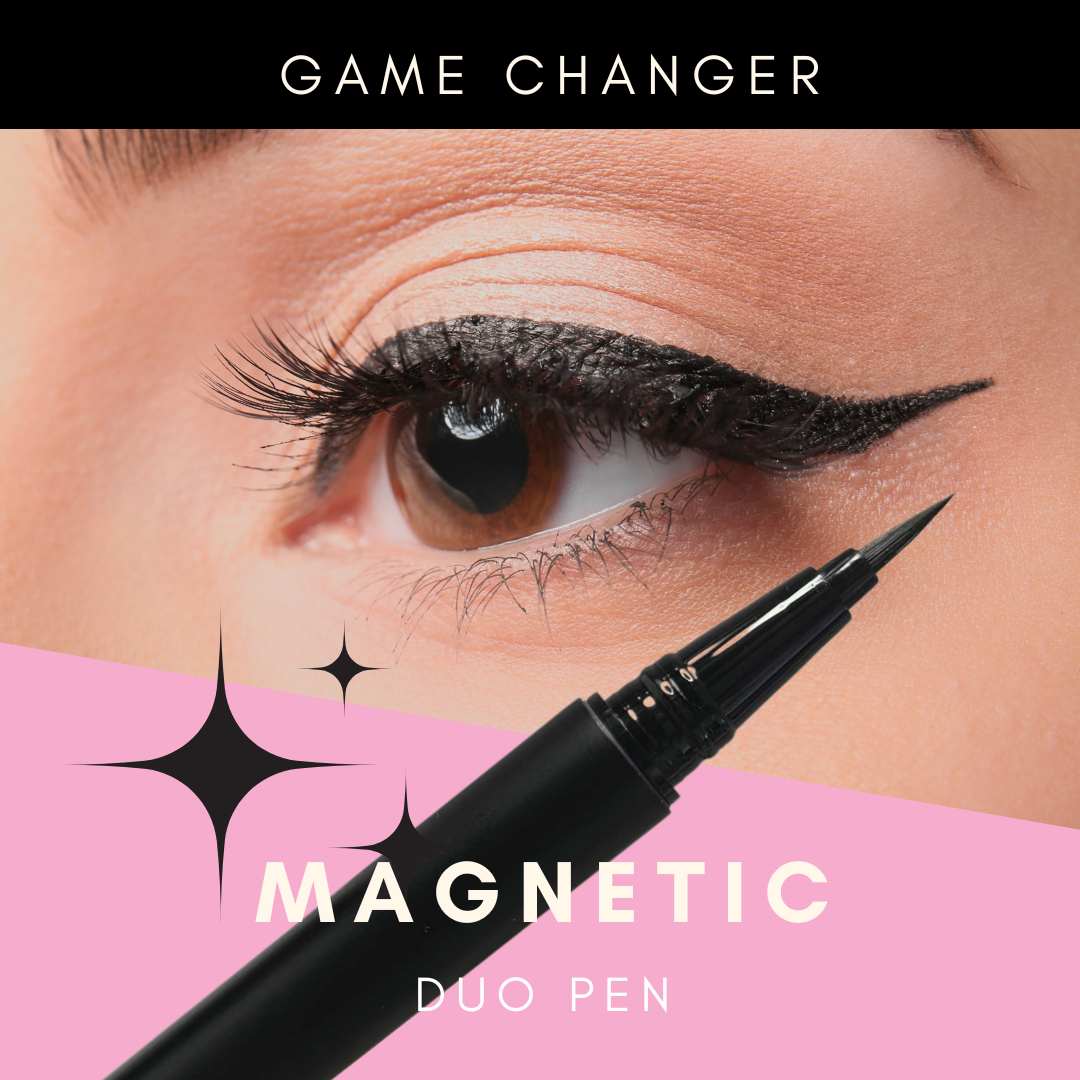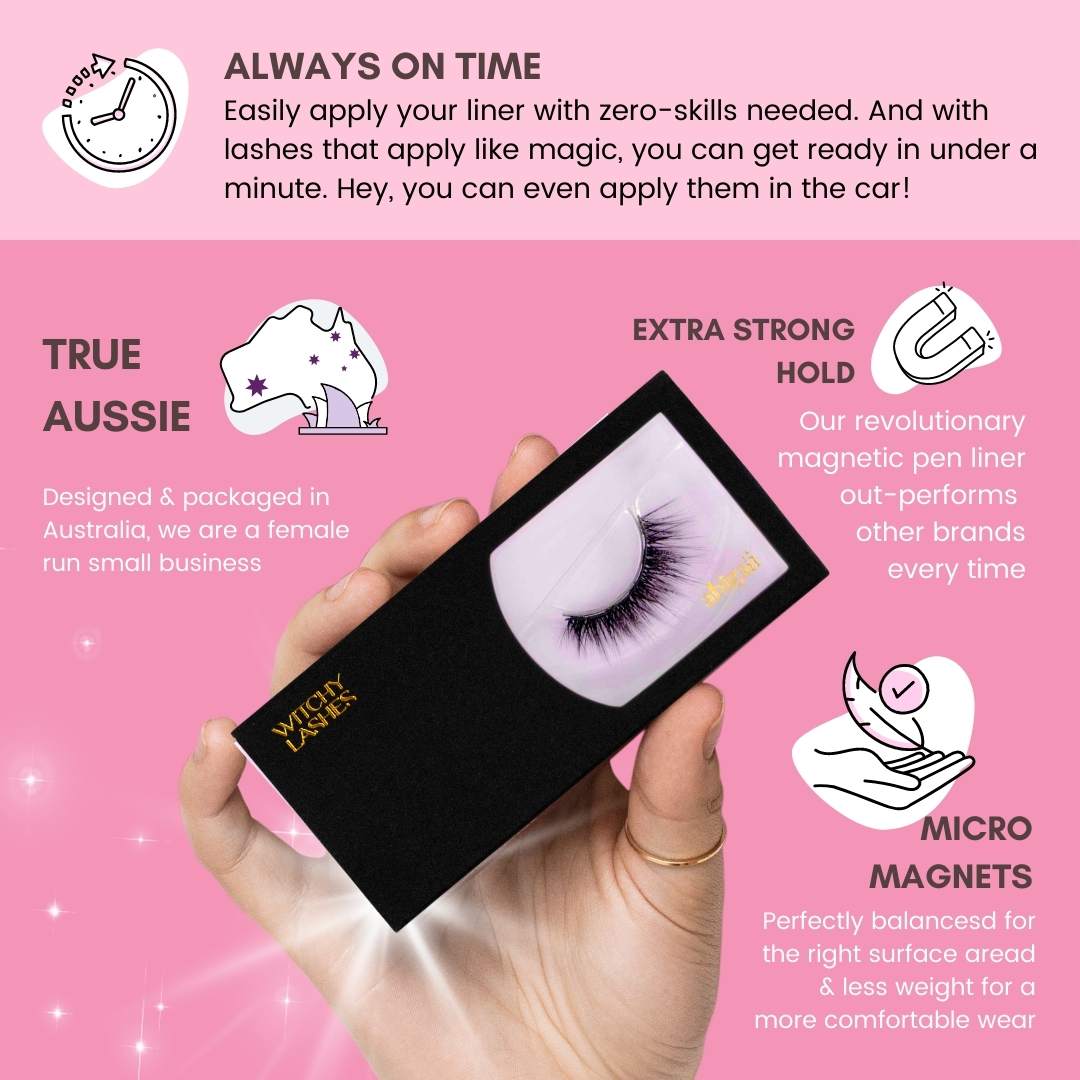 You can feel good knowing you get the best quality product at a fantastic price, while supporting a female owned & operated small business.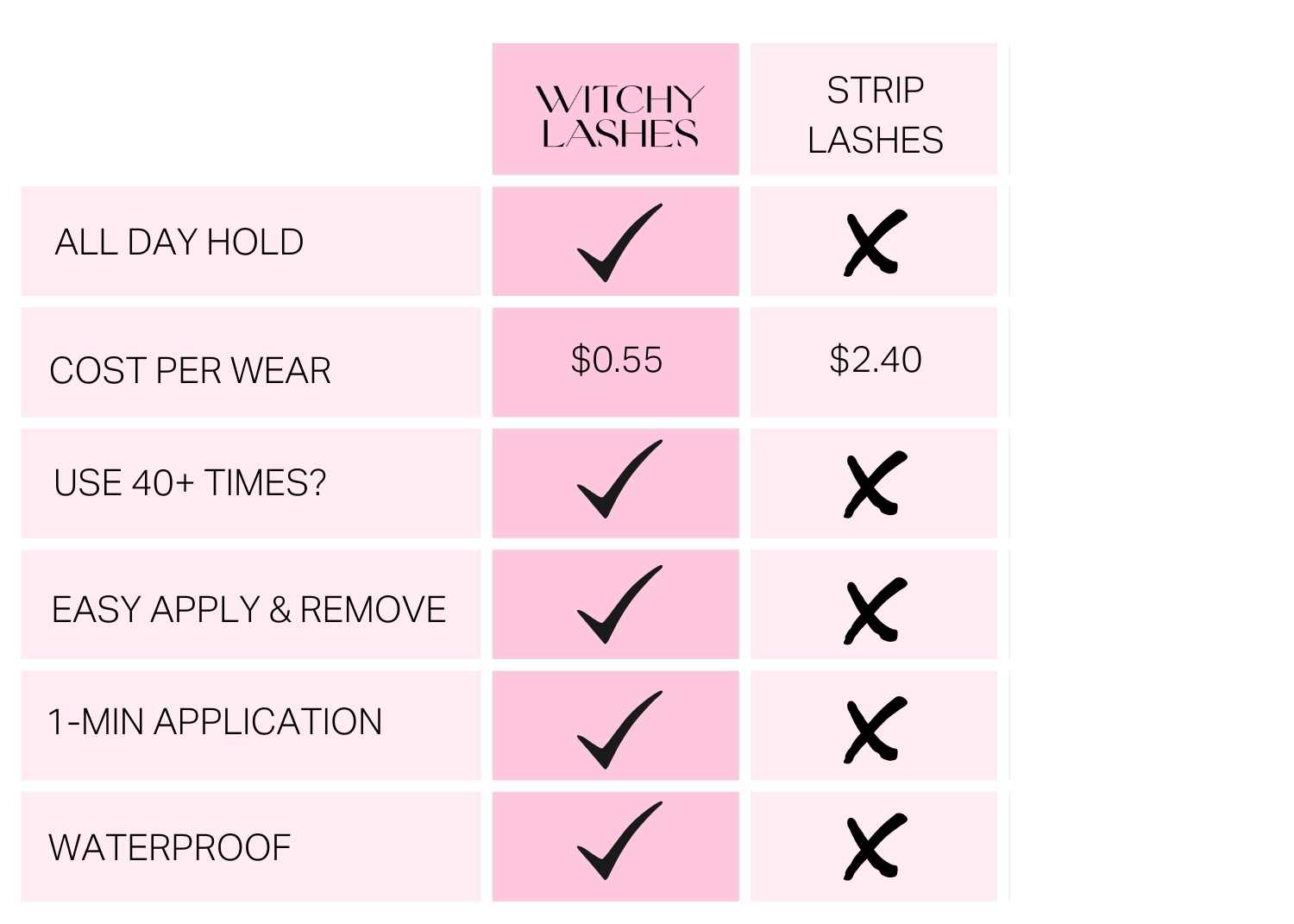 When Compared with other lash alternatives, Witchy Lashes Magnetic Pen Liner & Lashes outcompetes its rivals on price, and functionality!
Why Witchy Lashes?
Cruelty Free & Vegan

We love our furry friends, soall of our Magnetic Lash products are Vegan and not tested on animals. Beauty that's squeeky clean.

Pharmacy Formulated

Pharmacy formulated and gentle on skin, with none of the harsh ingredients found in glue, your skin and your lashes will love you.

- Windproof
- Waterproof
- All day wear lasting 10+ hours

Feel the Attraction

With Liner that contains Iron Oxides as well as a strong binding technology, your lashes don't need a tonne of magnets to stay put all day long. We've optimised magnet surface area for the ultimate attraction as well as light wear. Our lashes are 50% lighter than competiors.