Magnetic Lash Extension Styles
Fuller Thicker Lashes. In just 30 Seconds. 🎀
Regular price
Sale price
$25.99 AUD
Unit price
per
Sale
Sold out
"I've tried so many brands that did not work, these were so easy to apply! LOVE LOVE ❤️" - Hannah P.
😻   For a limited time, buy 3 & get 1 Free, discount in cart 😻 
Get the appearance of eyelash extensions without the maintenance. We've just released a new line of magnetic lash extensions look lashes! These will allow you to modernise your look while still using your favourite Witchy Lashes products.

All three of the available styles are appropriate for everyday use & can be worn with your glasses.

Enjoy effortlessly fuller & thicker lashes with these new Magnetic Extension styles.

Why you'll LOVE these new Magnetic Lash styles:

⭐​ Softer lashes than ever before
⭐​ Super thin lash band for invisible look
⭐​ Curls give you more volume with less length
⭐​ Fluffy & Matte Coated for a more expensive feel
Easily throw this set on over your extensions when they are in need of an in-fill or use these instead of lash extensions to get the same quality look for a fraction of the price. 

Features:
🎀 Defined Curls
🎀 Fluffy Hairs that are 100% mink free & Vegan
🎀 The softest, most comfortable lash band in the world 
🎀 New, minimal plastic packaging
Lash Lengths: 9mm - 12mm
Lash Band: 35mm
Defined & Super Curl Styles. 
Model has Medium Almond Shaped Eyes
These lashes can be applied with our Magnetic Liquid Liner, Magic liner, Sticky Stuff or Magnetic DUO Pen Liner.  Liners are not included with this set of lashes, you can easily add them on by clicking on the links above and adding them to cart. You'll receive an instant bundle discount when adding any Magic liner & set of lashes to your cart.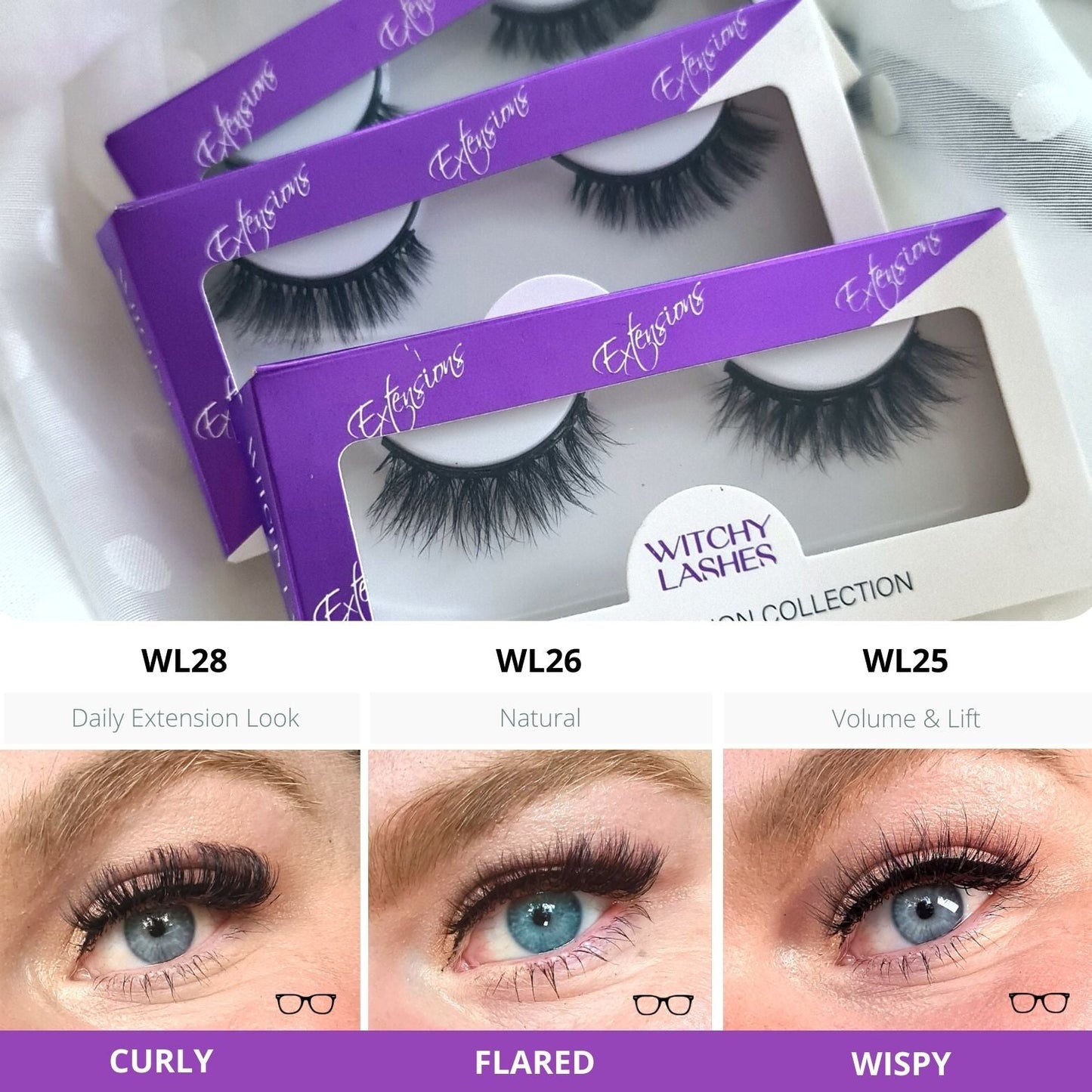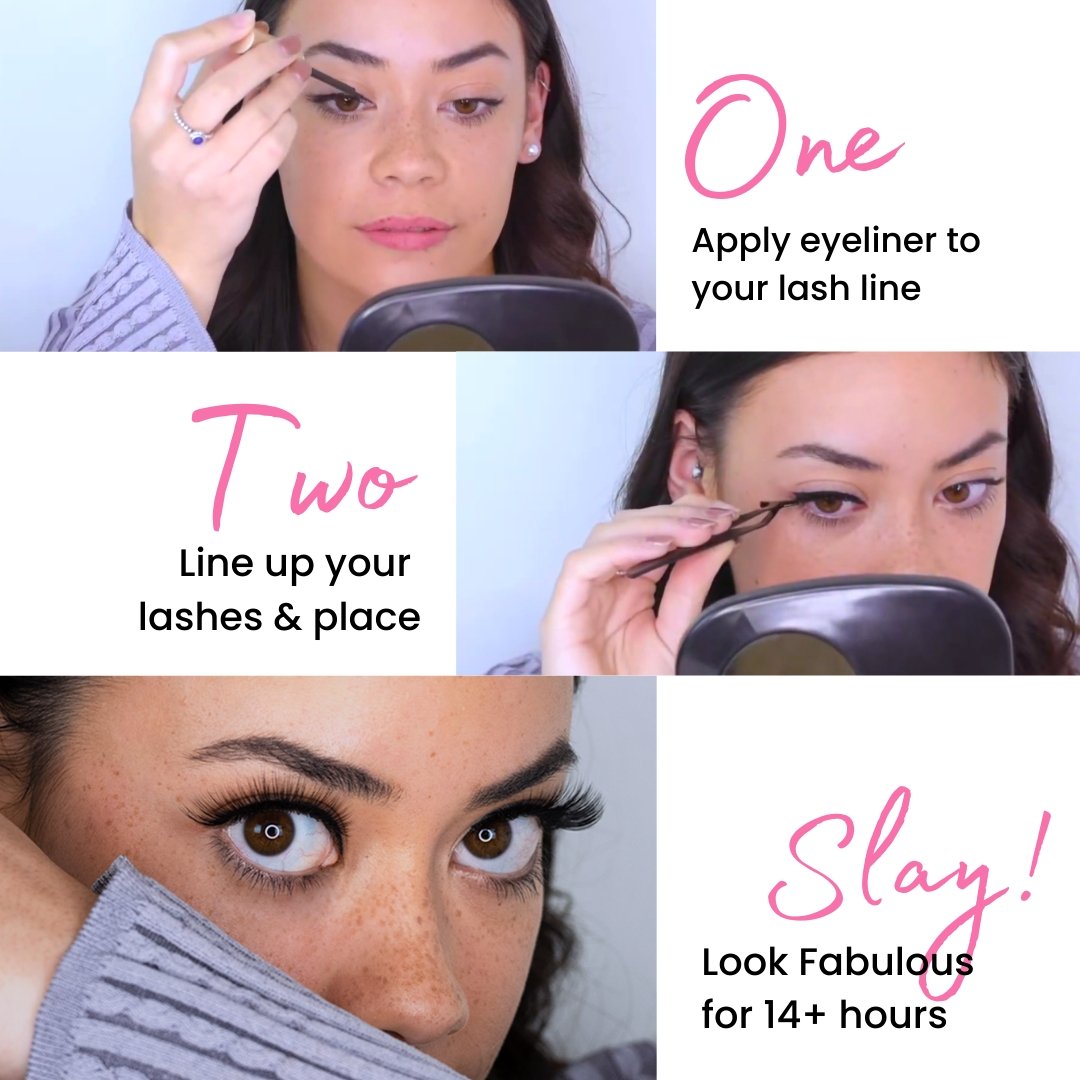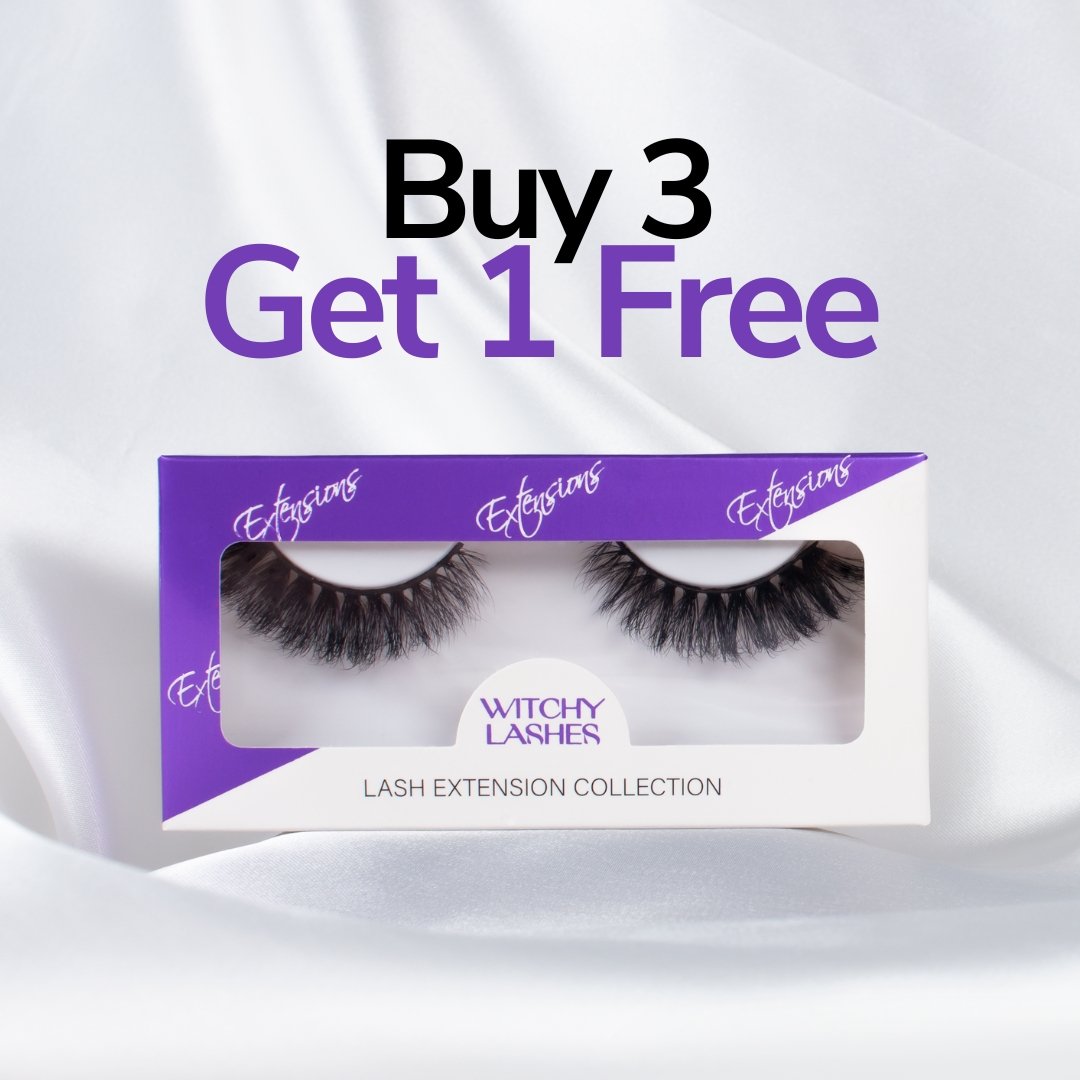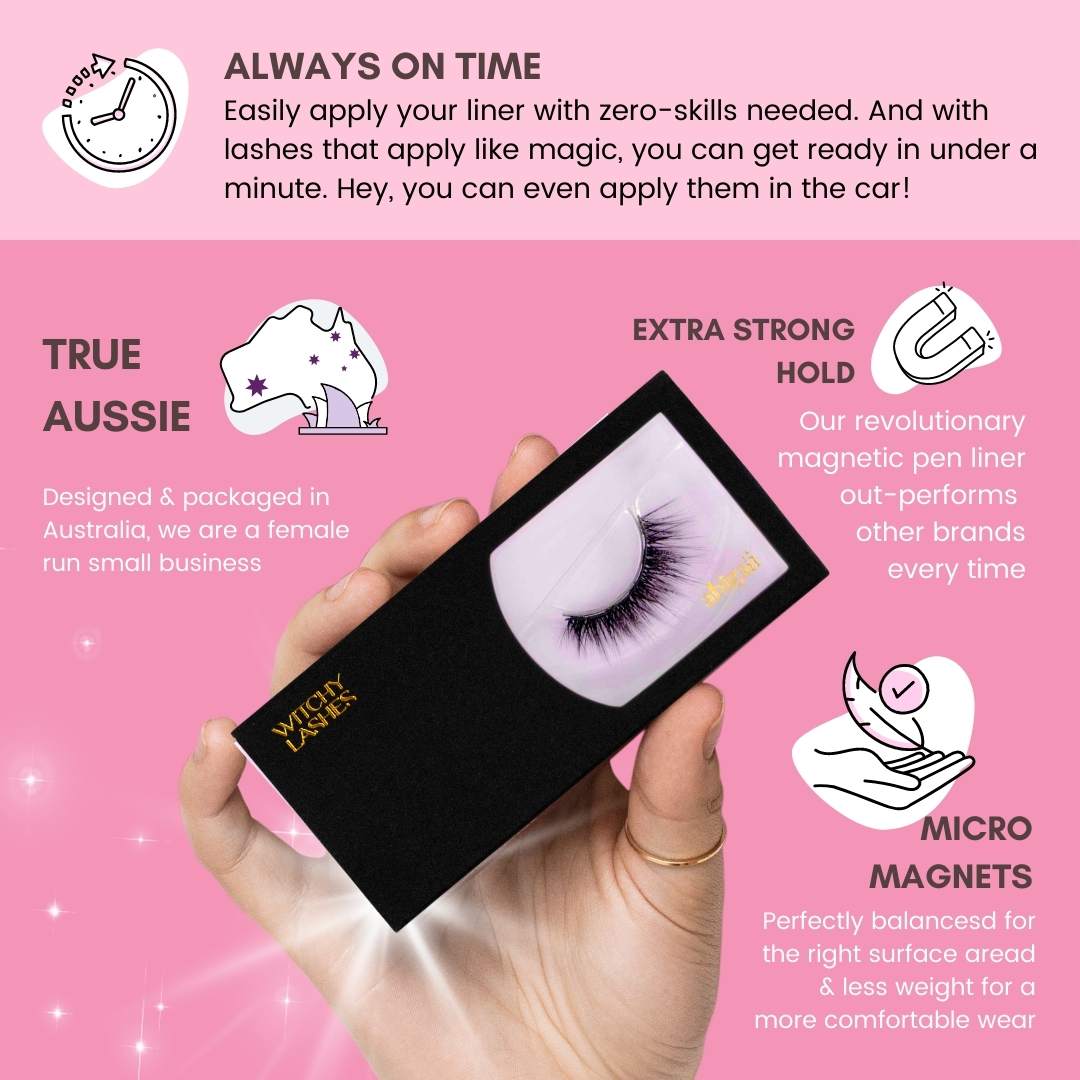 You can feel good knowing you get the best quality product at a fantastic price, while supporting a female owned & operated small business.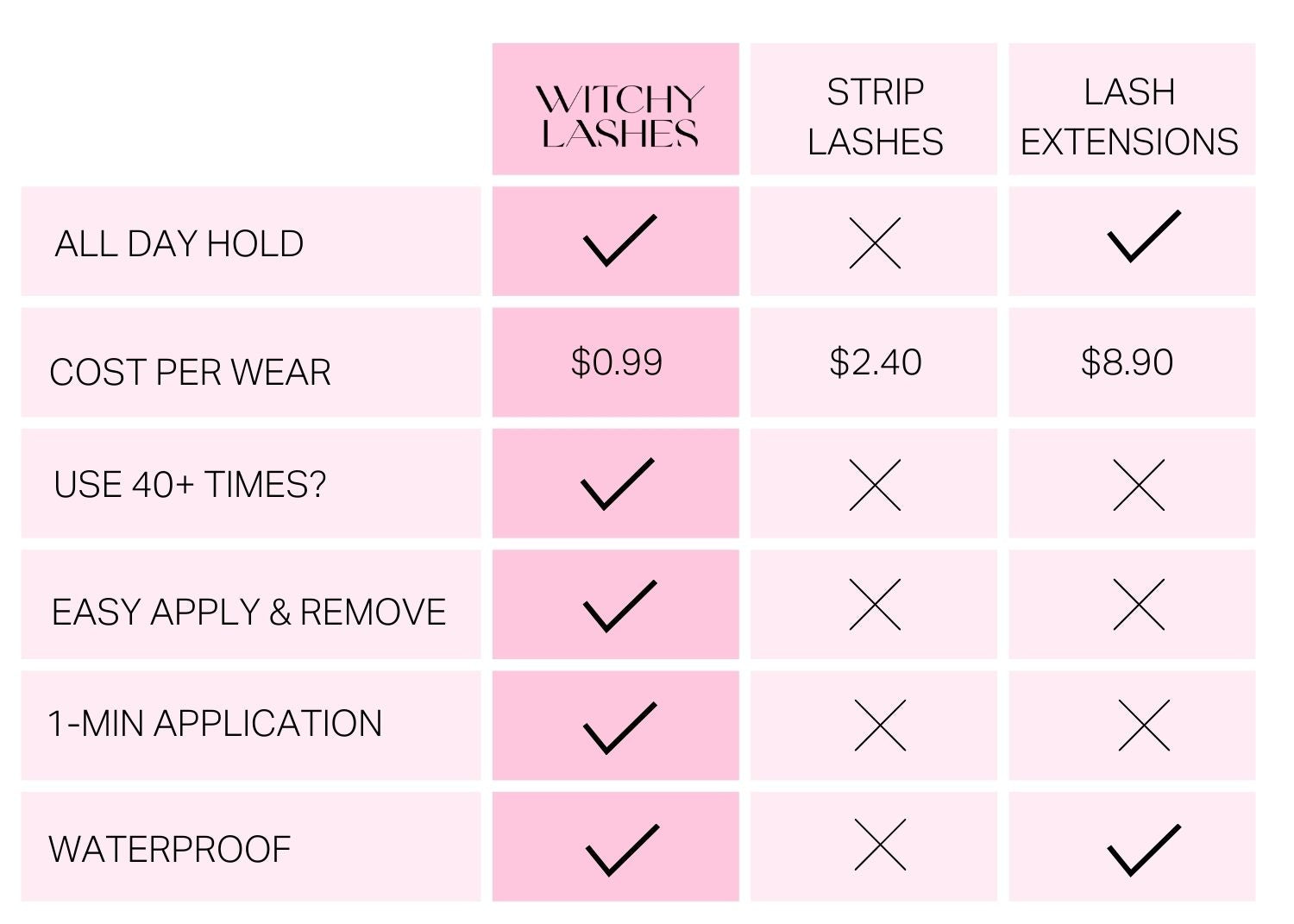 When Compared with other lash alternatives, Witchy Lashes Magnetic Pen Liner & Lashes outcompetes its rivals!
Why Witchy Lashes?
Cruelty Free & Vegan

We love our furry friends, soall of our Magnetic Lash products are Vegan and not tested on animals. Beauty that's squeeky clean.

Pharmacy Formulated

Pharmacy formulated and gentle on skin, with none of the harsh ingredients found in glue, your skin and your lashes will love you.

- Windproof
- Water Resistant
- All day wear lasting 10+ hours

Feel the Attraction

With Liner that contains Iron Oxides as well as a strong binding technology, your lashes don't need a tonne of magnets to stay put all day long. We've optimised magnet surface area for the ultimate attraction as well as light wear. Our lashes are 50% lighter than competiors.