St!cky Stuff Lash Adhesive
Regular price
Sale price
$13.99 AUD
Unit price
per
Sale
Sold out
Love your lashes without the struggle! Our newest innovation combats all the woes of lash glue. 
Know exactly when lashes are ready to apply, no more guessing
Adjust to your heart's content, without messing up your eyeshadow
Safe to use on your natural lashes & with extensions
Sensitive Skin Friendly & Latex Free
16 Hour Hold Application with our Fauxies Range
Vegan & Cruelty-Free
How to Apply
1. Apply a coat of St!cky stuff to the lash band & set it down to rest
2. When the St!cky Stuff has turned clear, you're good to go. 
3. Position your lashes on the applicator tool & apply
You'll have a bit of time to adjust the lashes and get them into place, no slipping & sliding here it's all gripping & jiving! Congratulations on applying your lashes in record time & with minimal effort. 
Ready to take them off?
It's even easier than applying them! Grab your lashes from the inner or outer corners and slowly pull them away from your lids. You'll notice the St!cky Stuff is... yep, still sticky! So removal is comfortable. 
Removing the liner is easy, wash your face with some warm water and a gentle face wash. All done!
FAQ
How long will this hold my lashes?
St!cky Stuff will give you over 16-hours of worry-free wear time 😍
Can I wear it with my lash extensions?
Yes! If you're trying to cover up your pre-infill lashes or you want to swap your daily look for something a little more exciting, you can use this adhesive safely! It is gentle on your skin & removes easily, you, your lash tech & your wallet will be bouncing with delight!
Safe for sensitive skin?
Yup! Our St!cky Stuff Adhesive contains no Latex and it's formulated with ingredients that are suitable for sensitive skin.  
Is it waterproof?
St!cky Stuff is water-resistant, if you are looking for something that is 100% waterproof, try our Easy Application Magnetic range. 
Can I use it with any lashes?
We love using it with our Fauxies range, these lashes were specially developed to work with St!cky Stuff for a 16-hour hold. You can try it with other lashes, of course, we are not able to guarantee that it will give you an all-day hold. 

Glue vs. St!cky Stuff?
Glad you asked! 
Magic liners vs. St!cky Stuff?
We have searched for the perfect Magic Liner high and low, but the sad reality is that we have not been able to find a product that works to our standards. Applying 3 coats of magic liner, and having the inside corners pop off after a few hours of wear just isn't good enough for us. That's why we set out to recreate the OG way of applying lashes, admittedly, it was WAY broke, so we fixed it!
Witchy Lashes Magnetic liner vs. St!cky Stuff?
Shipping & Returns
We are known for lightning-fast shipping ⚡ so, whether you are an Aussie, New Zealander, American, Canadian.... You'll have your parcel within 3 days of ordering!*
| | |
| --- | --- |
| Australia Wide Free Shipping | Delivered in 1-7days* |
| Australia Post Express (ordered before 1 PM Sydney Time) | Delivered in 1-3 Days* |
| New Zealand DHL | Delivered in 1-5 Days |
| USA & Canada DHL | Delivered in 3-8 Days (Yes, right now it's faster than local USPS!) |
| Rest of World | DHL Promises the fastest delivery time, depending on your location their averages are 3-10 days, with regional deliveries up to 15 days.  |
* Some regional areas may take longer. These time-frames may vary from time to time as shipping companies are subject to COVID-related restrictions and general mishaps. We use only the best shipping companies to ensure the safety of your parcel and speedy delivery. 
Australian PO Boxes & Parcel Locker address' welcome.  
*3 days is our average delivery time on international express orders sent with DHL! Due to... well, let's be honest, the way life is, we can't guarantee this timeframe but we are usually spot on!
Looking for returns info? Check our policy here
splithere
"This stuff is AMAZING! I've never been able to apply glue on lashes, but this stuff is magic. I applied my lashes in 2 minutes and they lasted all day. I'm impressed!" - Mikaela H.

---
❓  See Frequently Asked Questions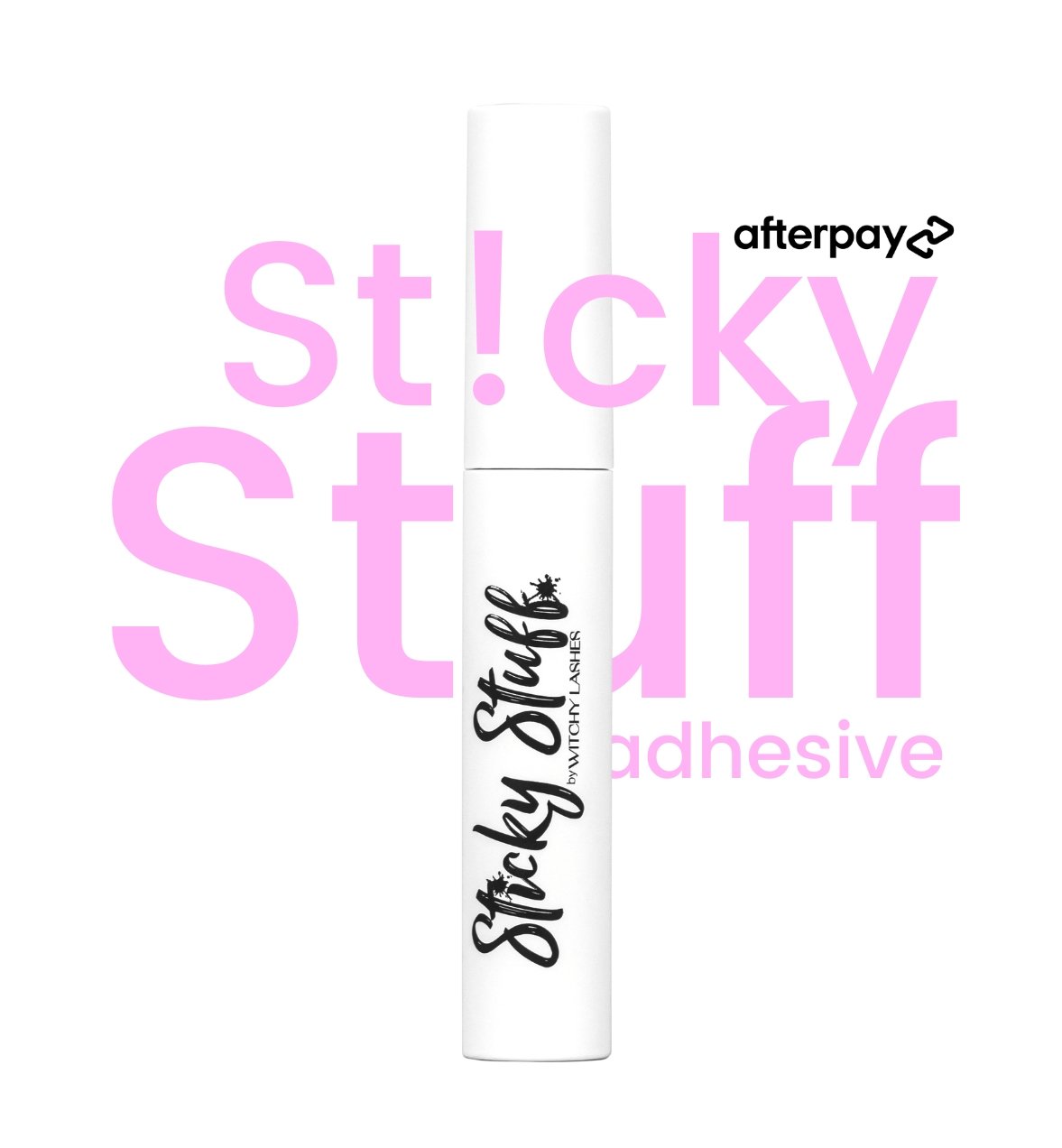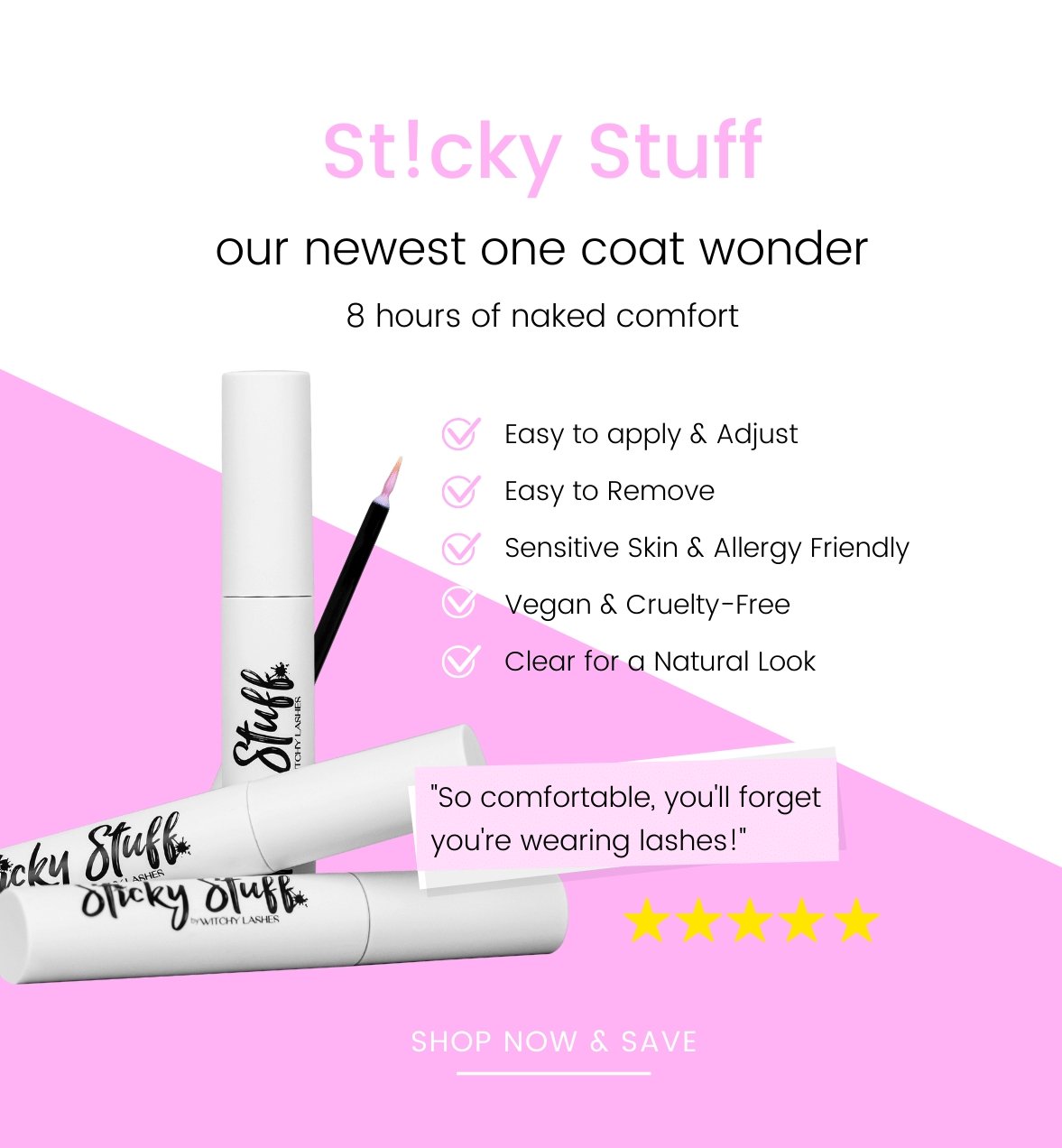 Frequently Asked Questions
Hey Gorgeous! We've put together a list of our most commonly asked questions for you. Check them out below, if you can't find the answer you are looking for, you can get in touch at the end of this page.