NEW! Magnetic Pen Liner (Improved Formula)
Use with Magnetic & Glue on Lash Styles
Regular price
$39.99 AUD
Sale price
$34.99 AUD
Unit price
per
Sale
Sold out
🌟 Discover the Future of Magnetic Technology: NEW Magnetic Pen Eyeliner 🌟
Get ready to revolutionize your lash game with Witchy Lashes' latest innovation, the Magnetic Pen Eyeliner! This exceptional formula brings together the best of both Magnetic and Adhesive technologies in a single, easy-to-use liner pen. Say hello to a secure hold and effortless lash application like never before.
Key Features:
✨ Lightweight & Effortless Application: Our cutting-edge liner formula glides on smoothly, making your lash application a breeze.
🖋️ Precision in Every Stroke: Create the finest lines with the new precision pen tip, giving you full control over your lash look.
🕒 No More Waiting: Say goodbye to drying time with these quick-application magnetic lashes. Instant glam in a snap!
💪 Double the Hold: Our revolutionary adhesive mix formula provides an all-day secure hold, ensuring your lashes stay in place from morning to night.
⚫ True Black Color: Achieve a perfect blend with the rich, smoldering black hue.
✨ Versatile & Convenient: This Magnetic Pen Eyeliner works seamlessly with both magnetic and adhesive lashes, so you can flaunt your entire collection with this stellar liner.
💫 Experience the Ease:
Easy to Apply: Achieve your desired lash look effortlessly.
Long-Lasting Hold: Enjoy a secure 8-hour wear that endures all day.
Weatherproof: Perfect for all occasions, regardless of the elements.
Gentle on Skin & Natural Lashes: Keep your skin and lashes in their best condition.
Vegan & Cruelty-Free: Feel good about your choice.
✈️ Travel-Size Convenience: This travel-sized pen offers 10-20 uses, perfect for on-the-go glam. To ensure the best results, store it upright and securely close the cap.
❓  See Frequently Asked Questions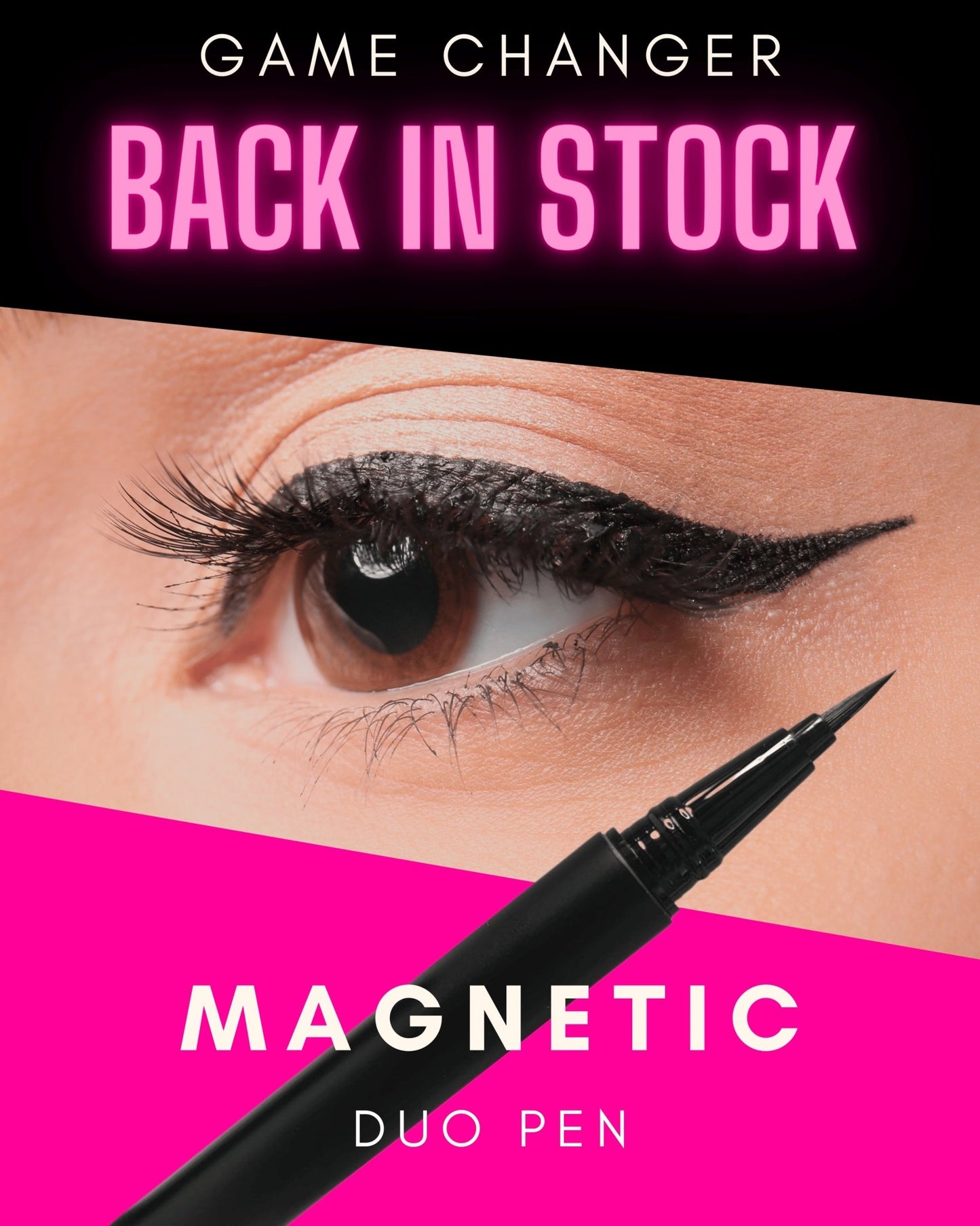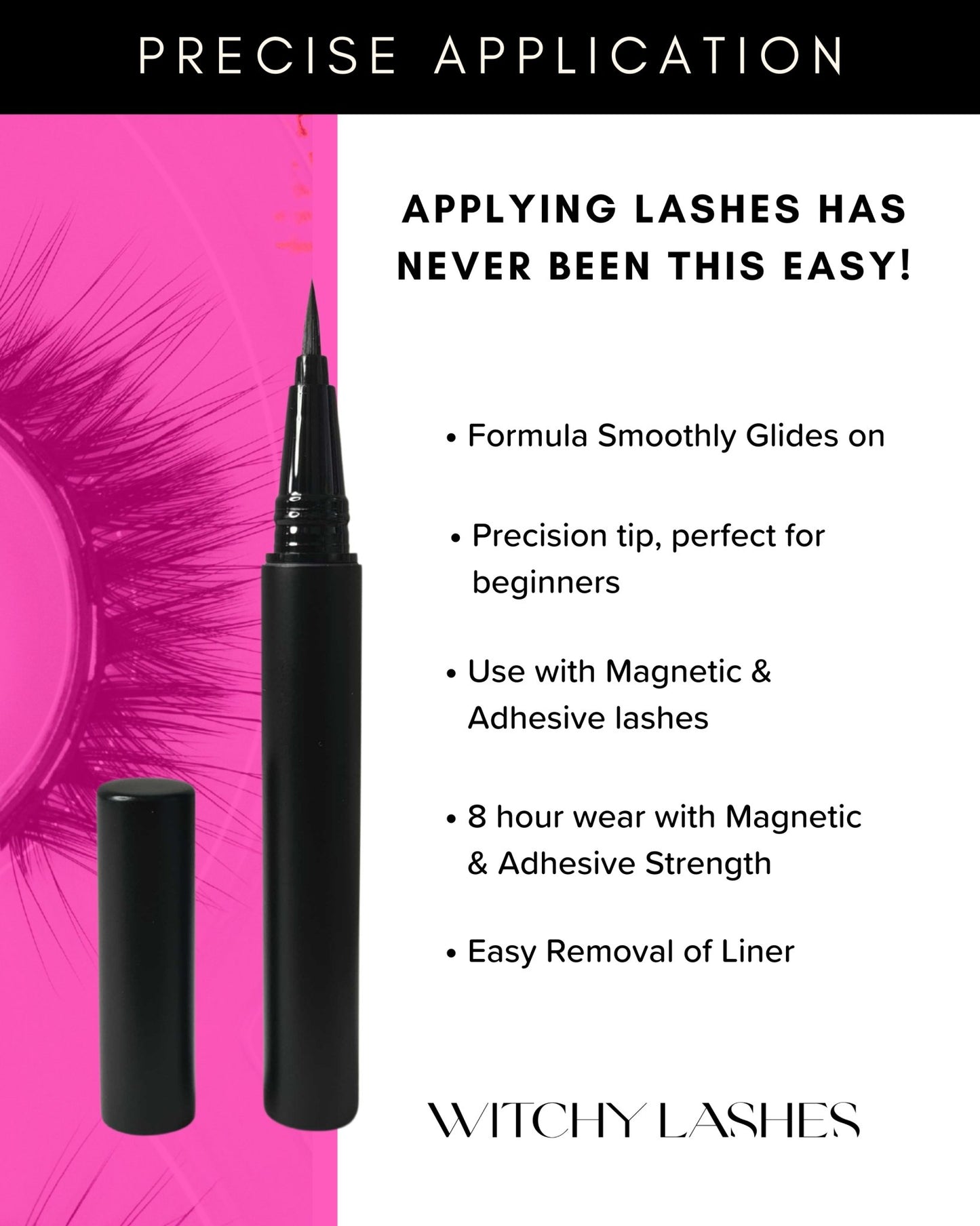 Frequently Asked Questions
Hey Gorgeous! We've put together a list of our most commonly asked questions for you. Check them out below, if you can't find the answer you are looking for, you can get in touch at the end of this page.