Bright & Lifted
Perfect for Downturned & Tired Eyes
Regular price
Sale price
$89.99 AUD
Unit price
per
Sale
Sold out
Looking for more bundle options? Click here
Already a Witchy Lashes Lover & wanting to expand your styles? Try Marcha's curated Round & Full bundle for an instant transformation. This bundle is perfect for an instant facelift, it focuses on creating a 'lifted' effect.

This bundle is fantastic if you love fuller lashes and an open/awake eye look. Suitable for:
- Down-turned eyes, will give you an instant eye lift
- Hooded-Eyes, these styles are comfy to wear
- Dramatic Looks, a good mix of long & short lashes suitable for the office, and also nights out

Easily top up on your magnetic liner with this bundle for just $35.

Chloe
Adds length and creates a wispy look, subtle on the volume. If you love long lashes you can wear this lash daily, it is also fantastic for evening settings.

Ginny
Classic lash extension look. Curly & full-bodied with a medium length. This lash is beautiful for a dramatic look that is suitable for all occasions. It is very similar to what you would expect from getting a full set of Volume lash extensions. (Glasses friendly for most)

Bella
Oh, Bella! This is a gorgeous lash that you can wear for a full daytime look. It adds just enough drama to be noticed while looking natural & feeling comfortable. The rounded shape creates a gorgeous open-eyed look that you'll fall in love with.  (Glasses friendly for most)

Helena
A short lash that packs layers of volume & a soft wispy look. The shortness of this lash makes triple volume look completely natural. Helena is an absolute game-changer, you'll find yourself opting for this lash on daily occasions where you want to impress without looking done-up. (Glasses friendly for all)

Nadia
Marcha loves the transformational power of this lash so much, that she wants you to have it completely free. This lash can be worn in 3 different ways, depending on where you decide to place it. A truly versatile piece that suits all shapes and can be worn just the way you like. Opens up the eyes to create a natural lift & is incredibly comfortable for those days where you just can't be bothered dressing up!

In this set, you'll receive 5 sets of lashes that give you a lifted look and expand your lash collection. Discover new ways to accentuate your eyes while enjoying the easy application that you've already come to love.
❓  See Frequently Asked Questions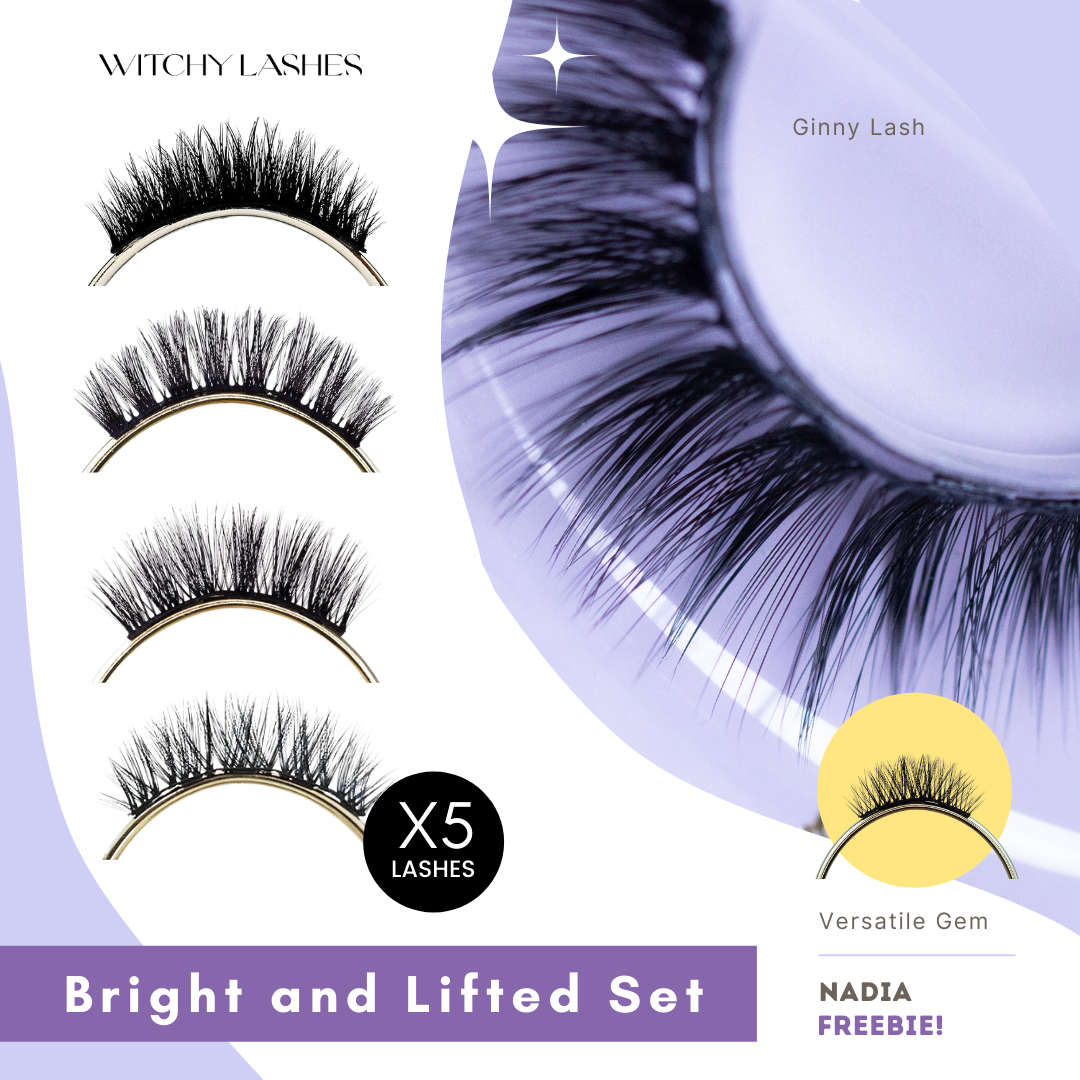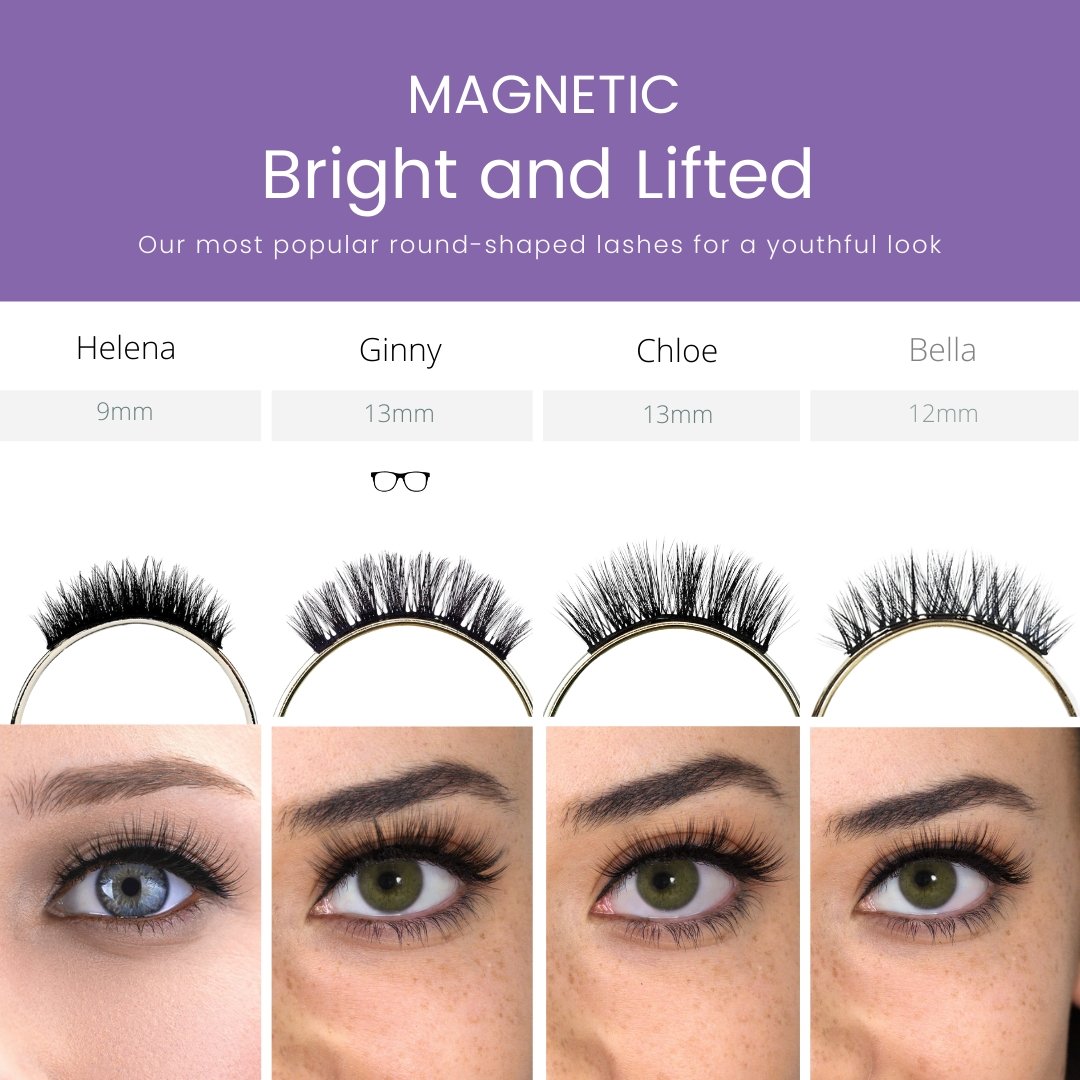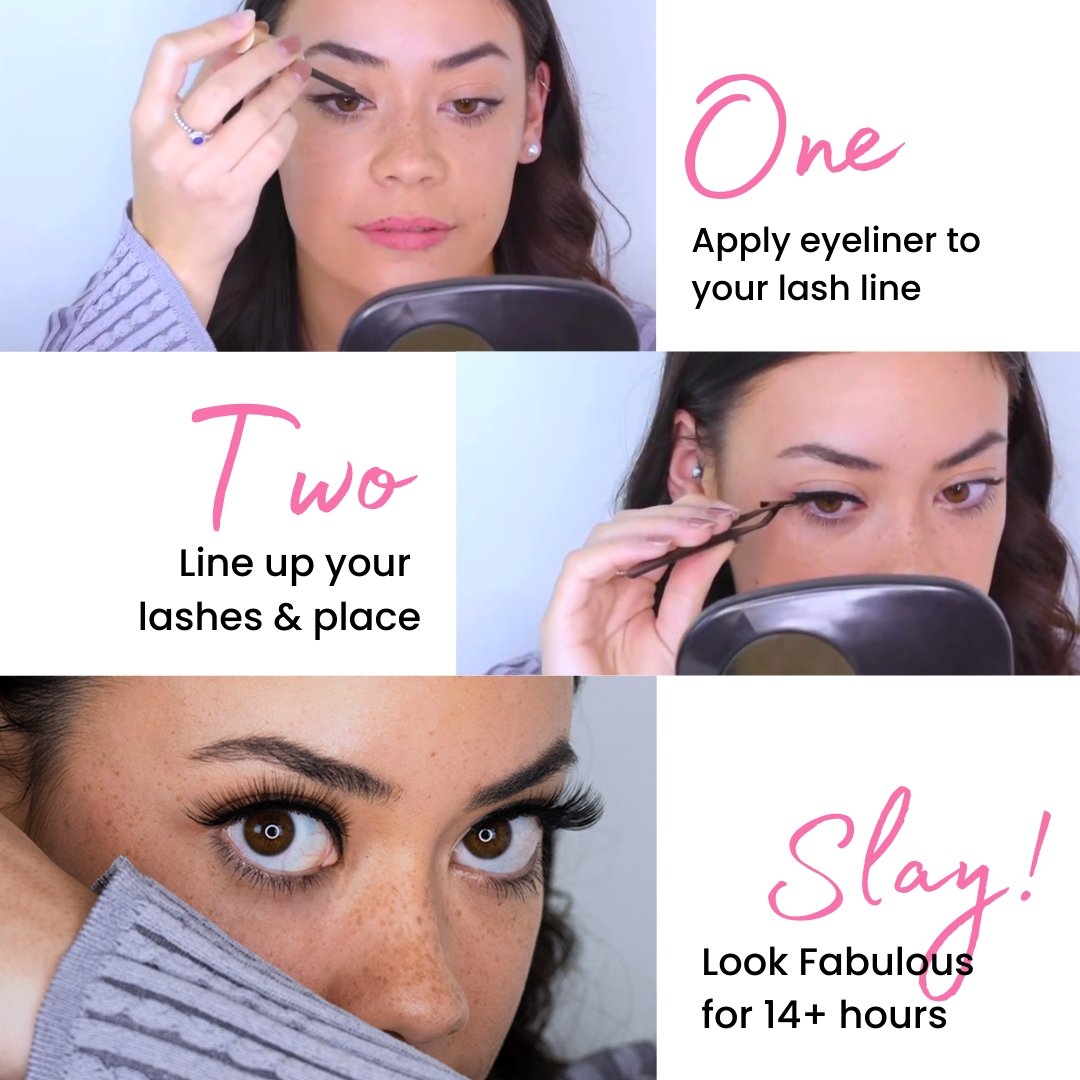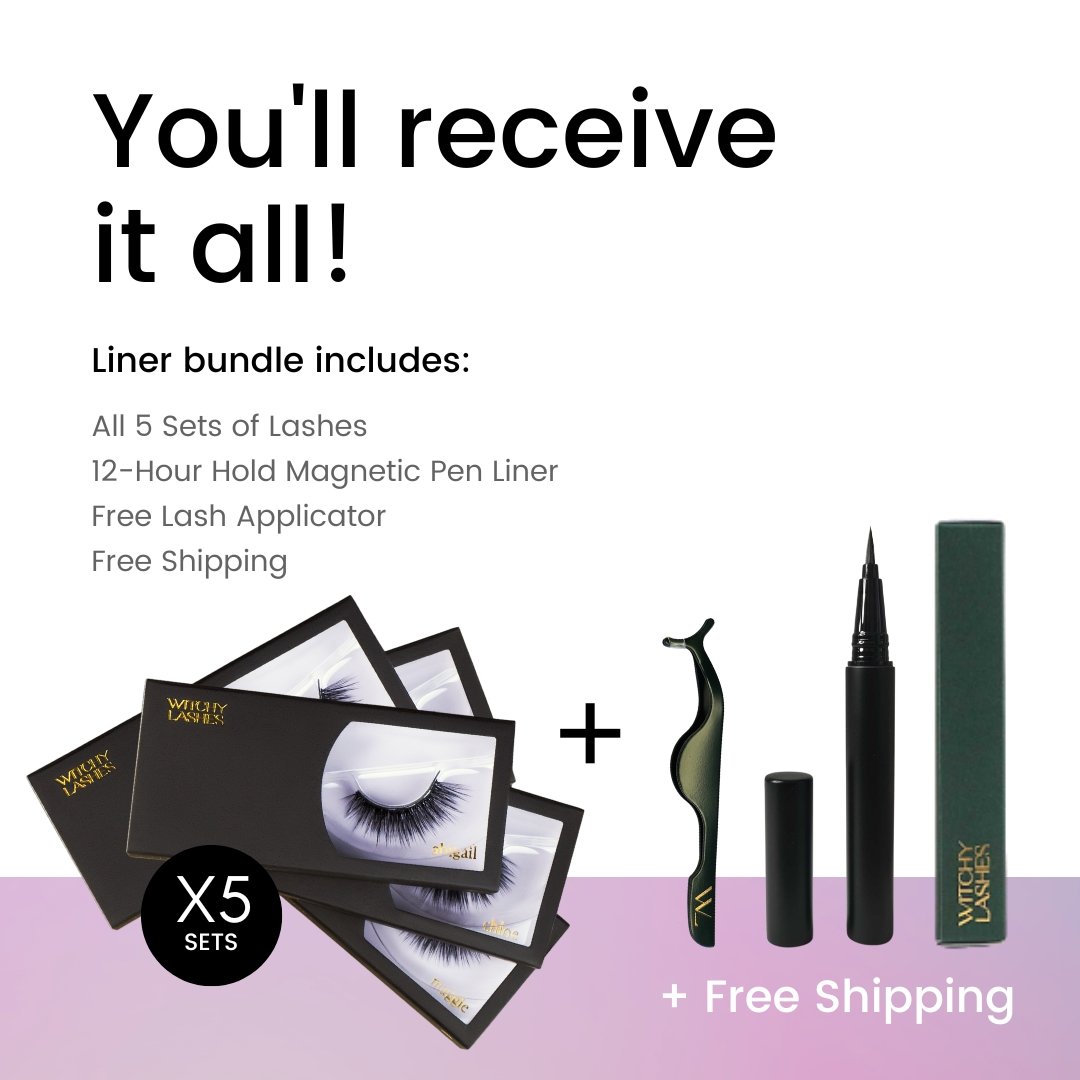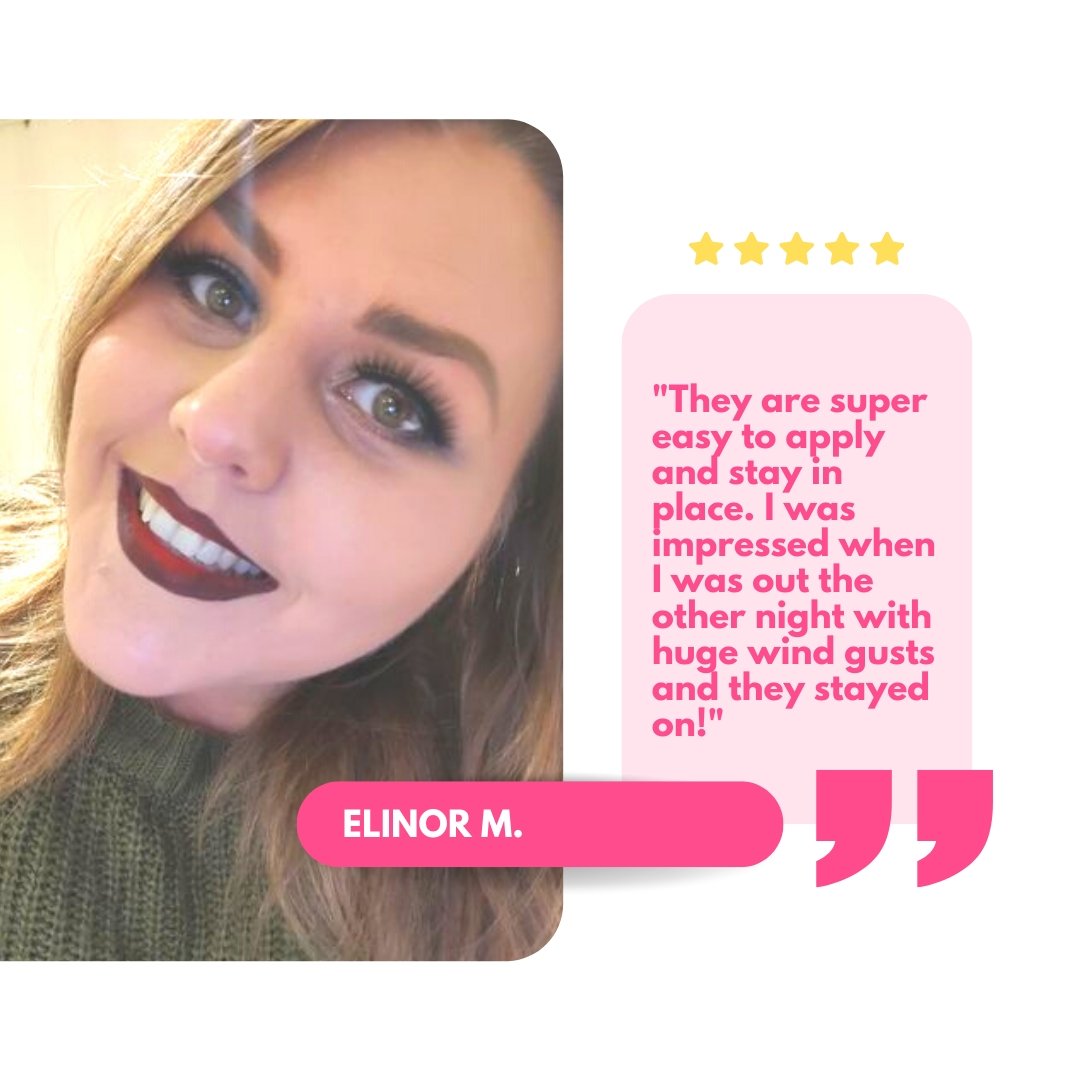 Frequently Asked Questions
Hey Gorgeous! We've put together a list of our most commonly asked questions for you. Check them out below, if you can't find the answer you are looking for, you can get in touch at the end of this page.