Easy & Invisible Lash Kit - Ultimate Bundle
Your Most Natural Look Yet
Regular price
$113.99 AUD
Sale price
$79.99 AUD
Unit price
per
Sale
Sold out
"I've tried so many brands that did not work, these were so easy to apply! LOVE LOVE ❤️" - Hannah P.
Forget the Glue & The Magnets - Say hello to lashes that apply in seconds and last all day!
Ready for the most natural-looking lashes you've ever worn? 
💗​ Clear Bands = Invisible Wear
💗​ Soft & Flexible for Superior Comfort
💗​ Super Natural Look & Feel
💗​ Zero Mistake Application
💗​ 10 hours of hold

You'll get:

🌸 1 CLEAR- Magic Pen Eyeliner 
🌸 3 x Sets of Clear Band Lashes (Choose your Styles)

🌸 a FREE Lash Applicator Tool



The Witchy Lashes Magic Pen gives you a strong, all-day hold without the glue or the magnets. It's super easy to apply, light & incredibly comfortable. You'll forget you're wearing lashes!
Enjoy looking and feeling beautiful in our pre-selected natural styles. These styles will elevate your look and keep you looking naturally beautiful.
Why You'll Love this liner:

Super easy application with the Felt Tip Pen (clear is even easier for newbies)
The natural look of the clear liner
No drying time is required! Whoop
Beautifully smooth application with our improved formula
Over 60+ uses of the liner and 40+ for the lashes
Superior Comfort, no glue or magnets
Easy to trim lashes
Vegan & Cruelty-Free (as all of our products are)
Hypo-Allergenic (no latex, toxins or harsh glue)

100% Replacement Guarantee We will happily replace any faulty products within 30 days after purchase.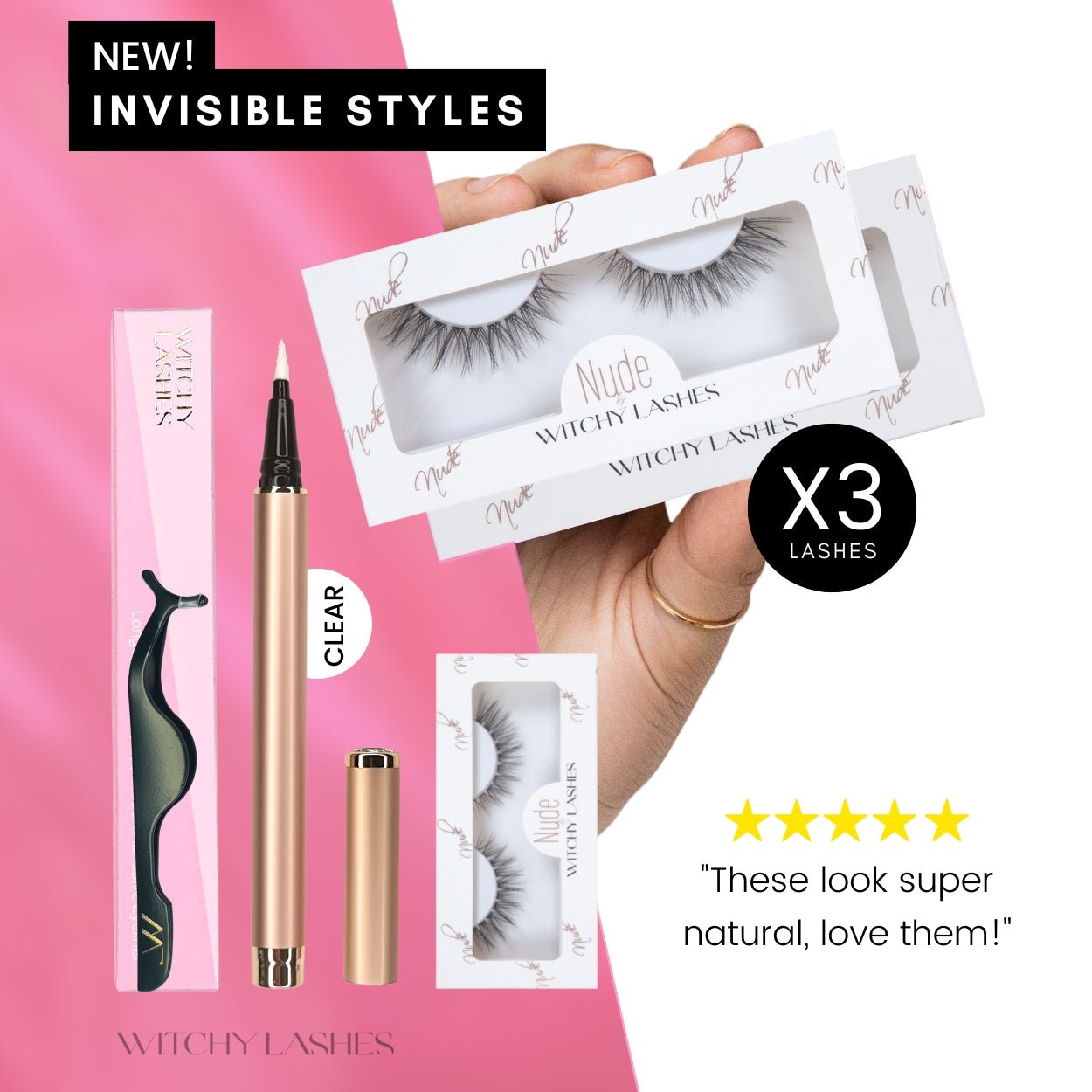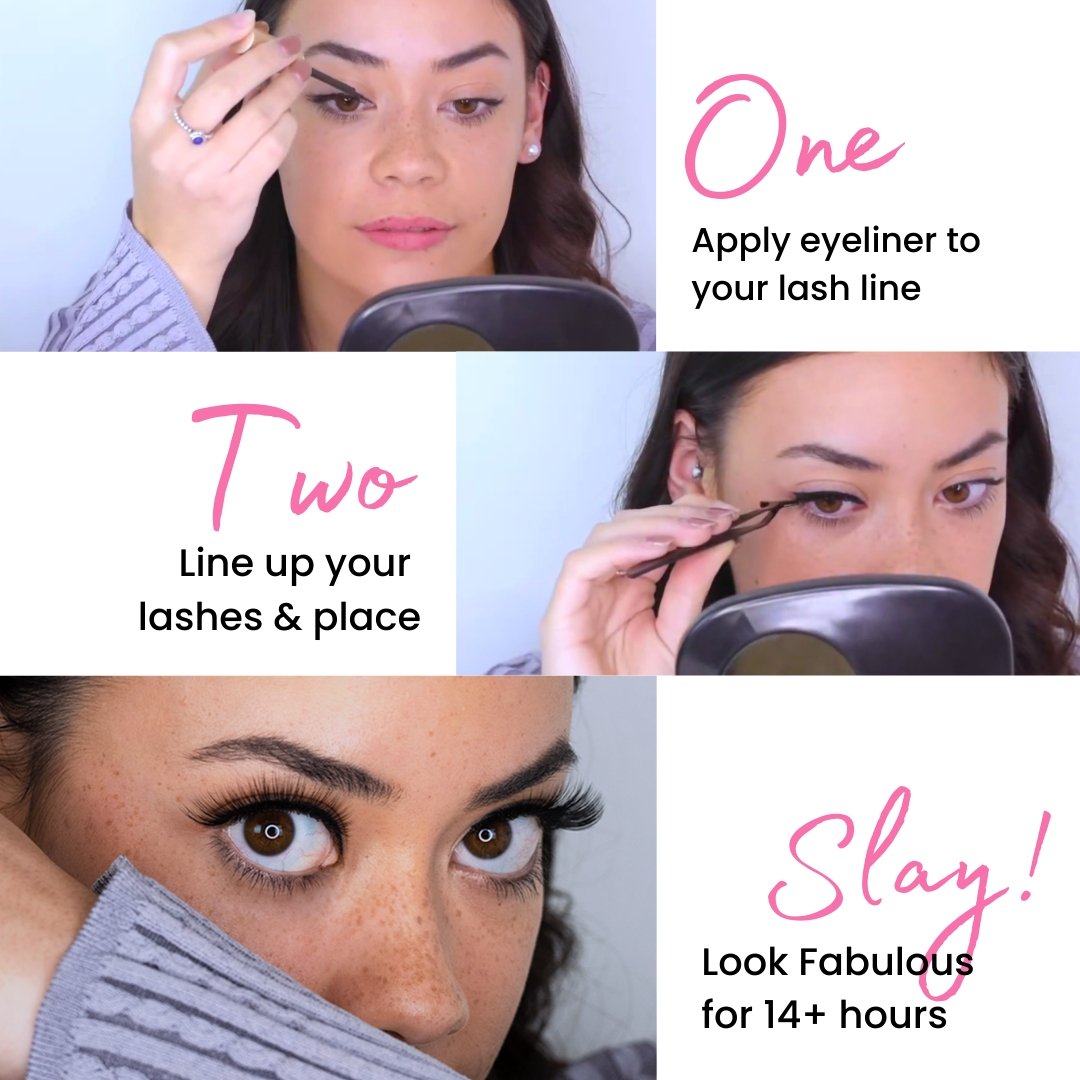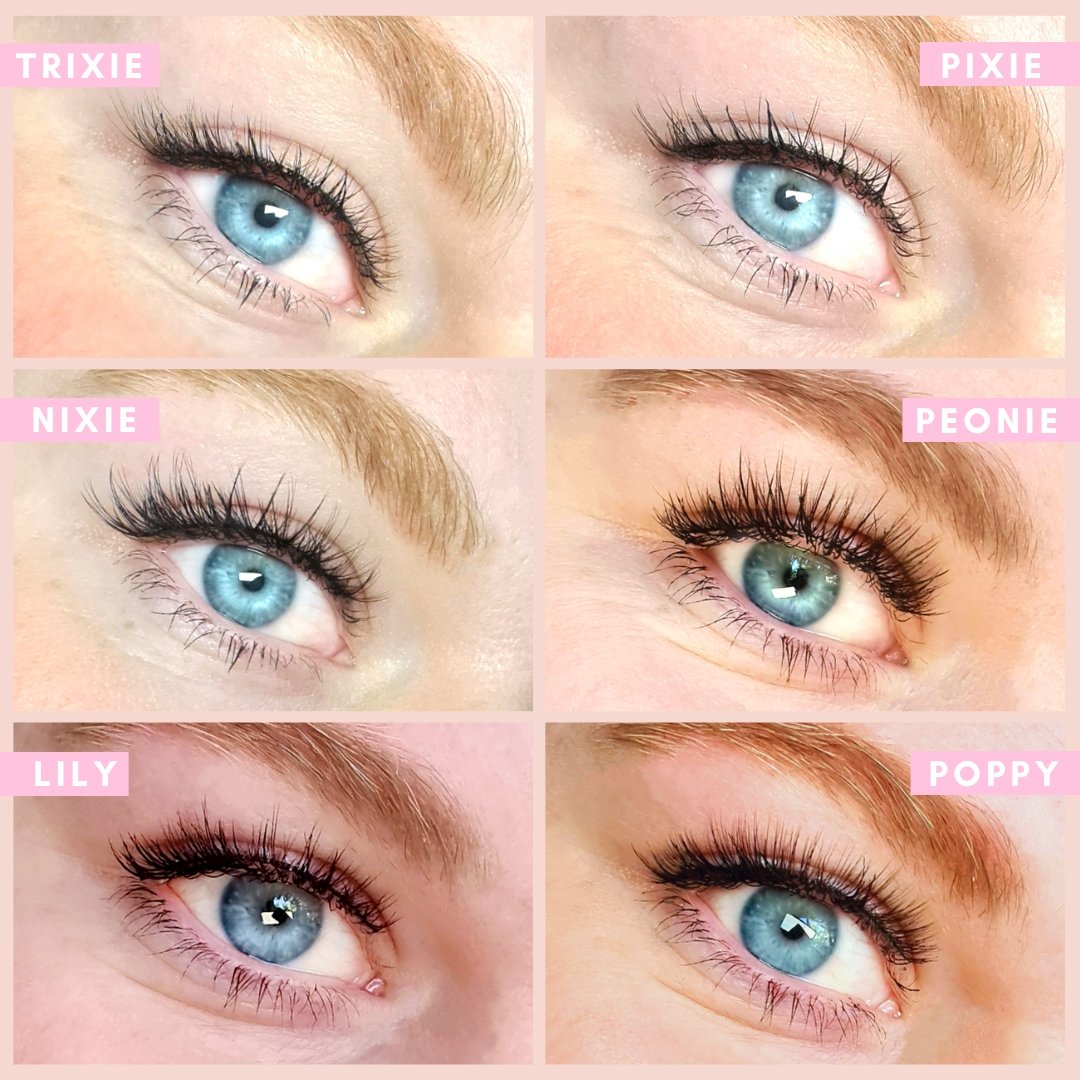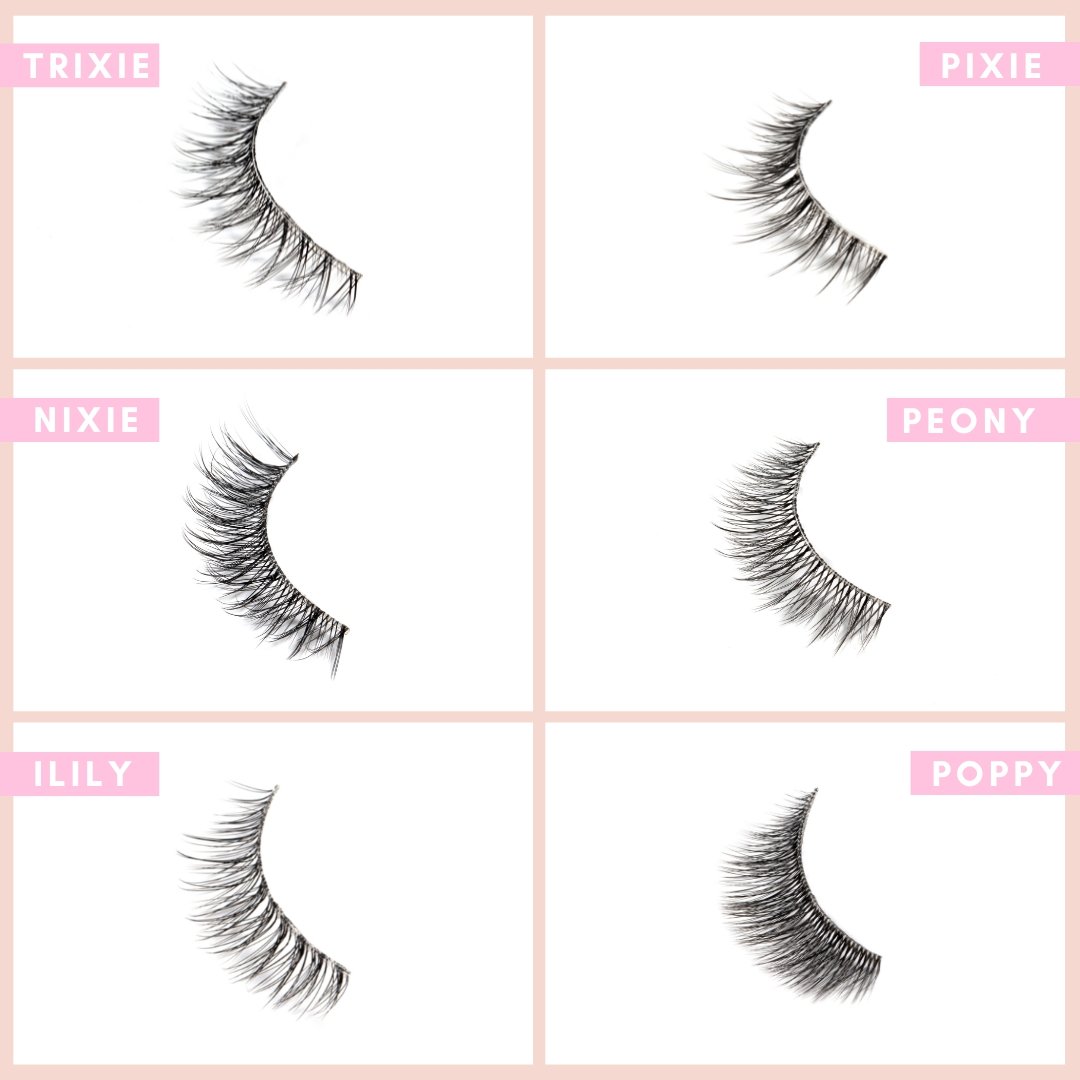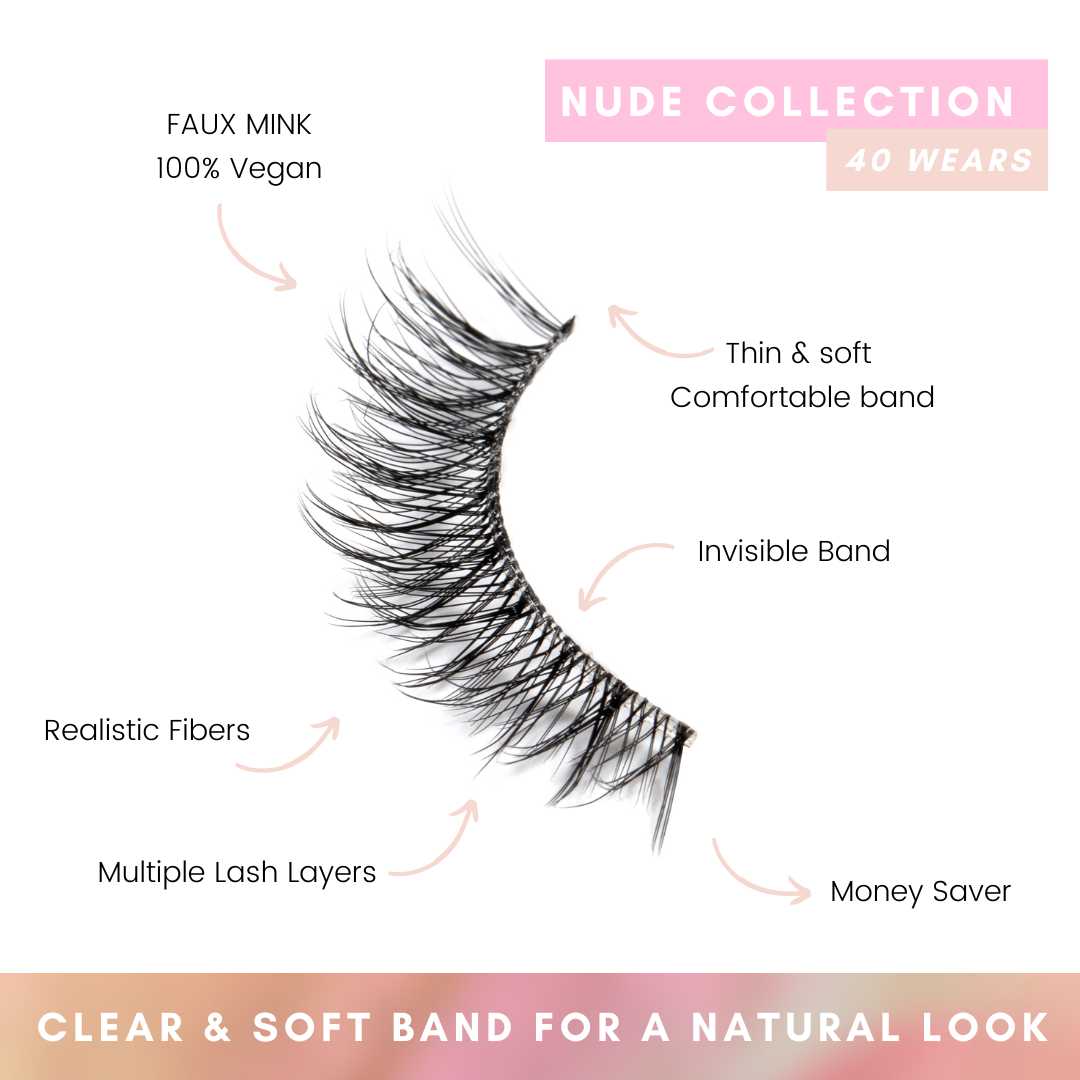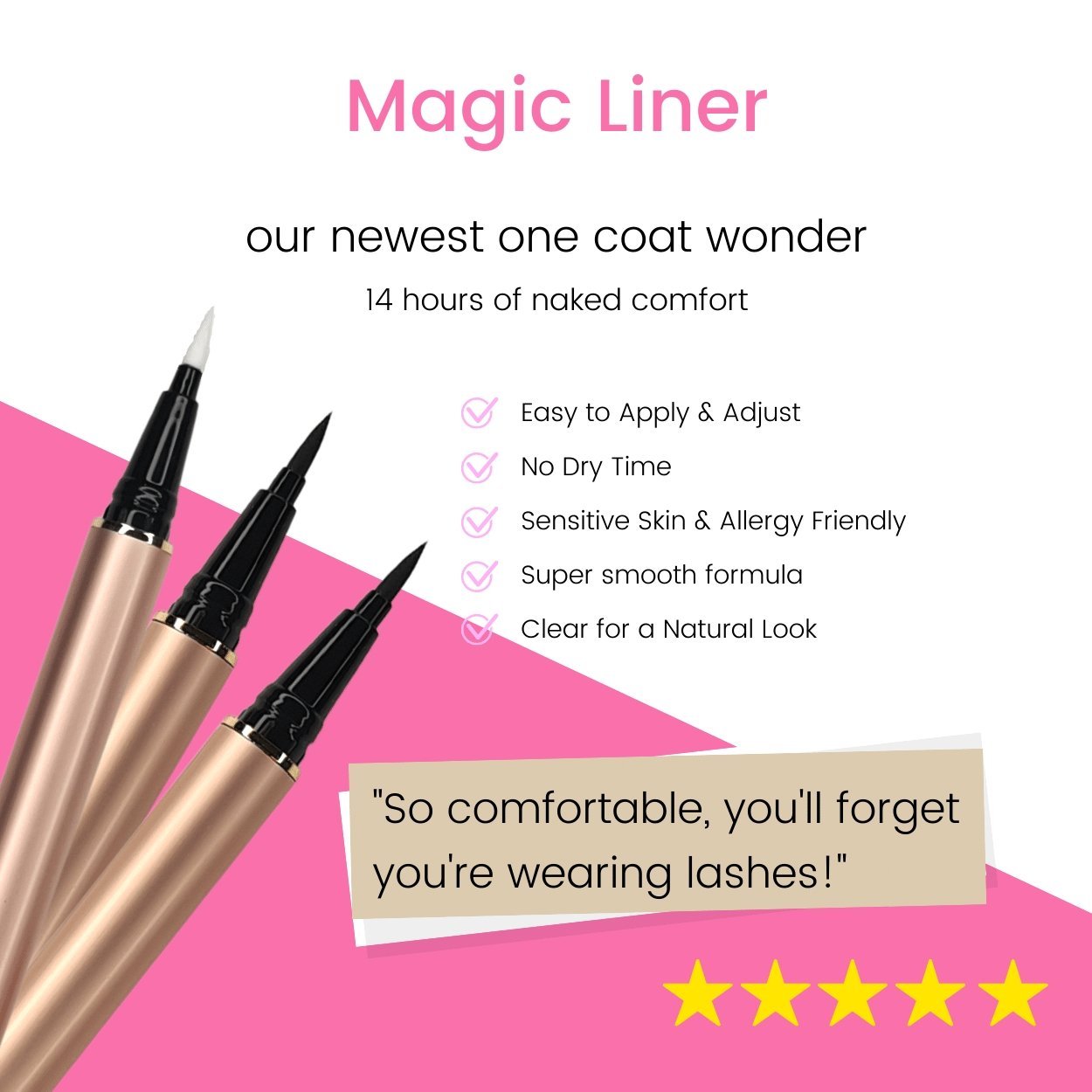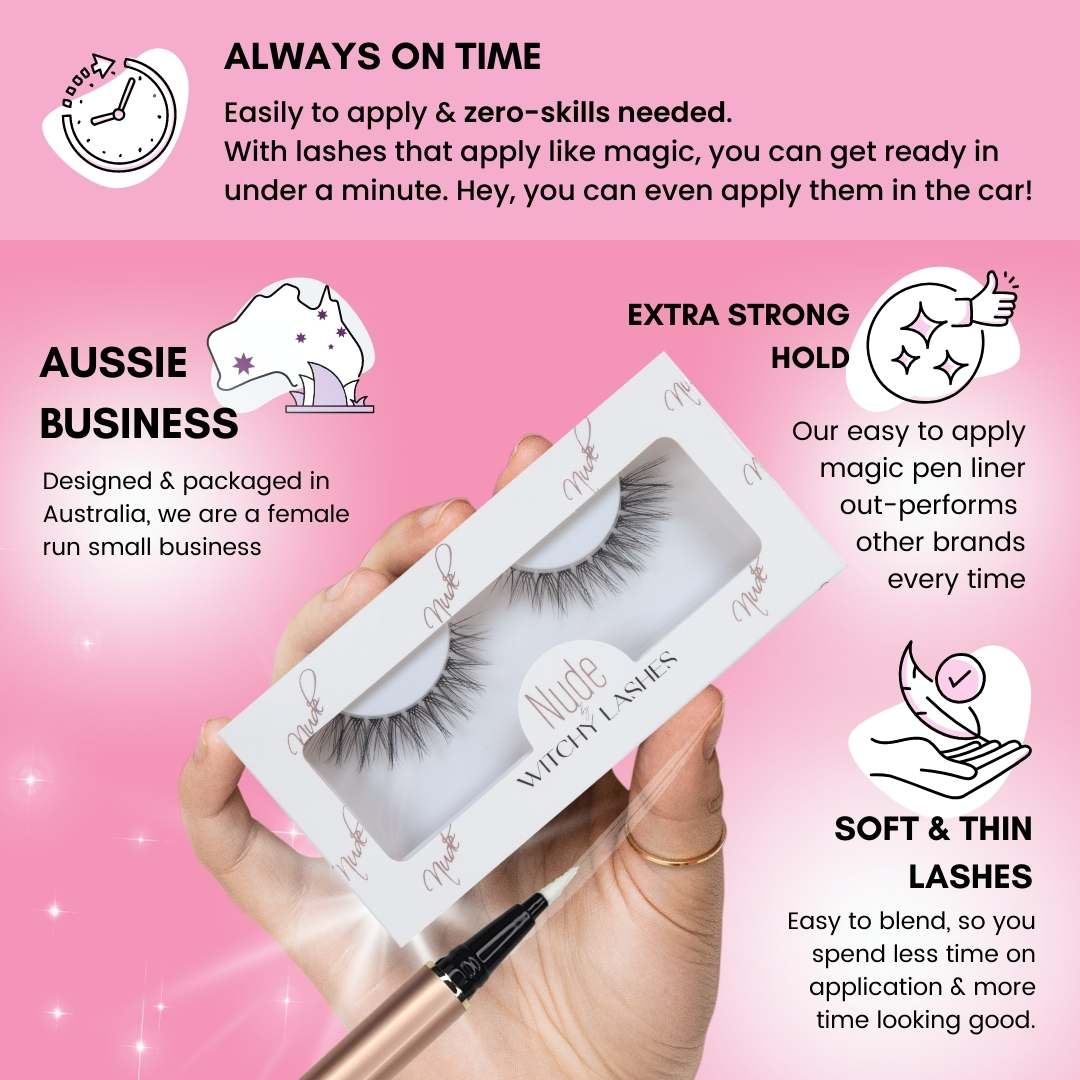 You can feel good knowing you get the best quality, easiest lash product, while supporting a female owned & operated small business.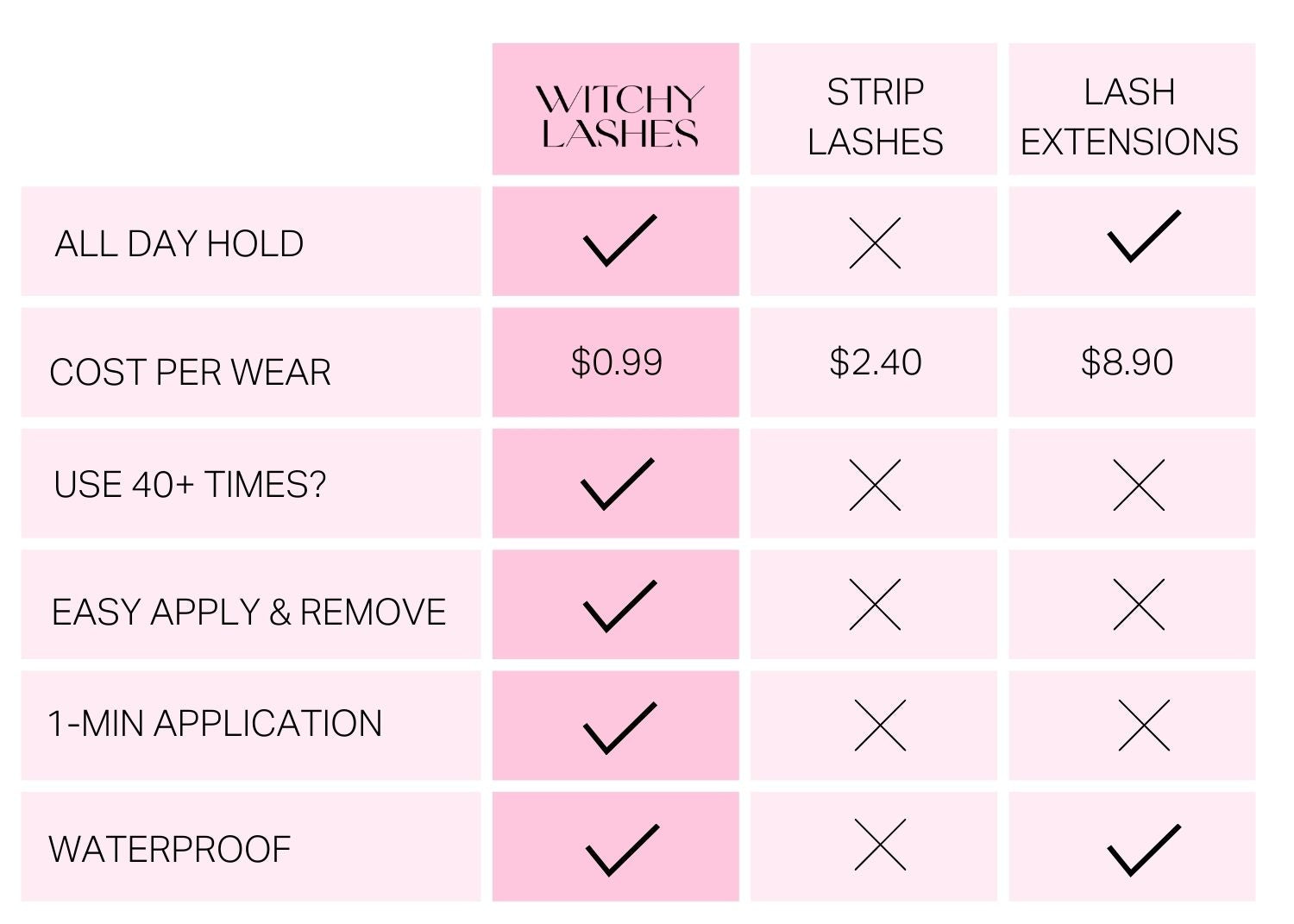 When Compared with other lash alternatives, Witchy Lashes Magic Pen Liner & Lashes outcompetes all its rivals!
Why Witchy Lashes?
Cruelty Free & Vegan

We love our furry friends, soall of our Magnetic Lash products are Vegan and not tested on animals. Beauty that's squeeky clean.

Pharmacy Formulated

Pharmacy formulated and gentle on skin, with none of the harsh ingredients found in glue, your skin and your lashes will love you.

- Windproof
- Water Resistant
- All day wear lasting 10+ hours