Dramatic Starter Kit - Magnetic
Regular price
Sale price
$59.99 AUD
Unit price
per
Sale
Sold out
Get effortlessly beautiful lashes in minutes, without harming your natural lashes.
"Finally found lashes that are Super easy to apply, even for a beginner like me! The lashes hold all day, very happy!" -Monica U.
---
Why you'll love Witchy Lashes:
Easy application
Done in minutes, not hours!
Consistent results, every time
Strong Vegan Formula lasts for over 16 hours
Tiny Micro magnets optimised for comfort
Feather-light lashes
Over 40 wears per pair 
Choose from any of our signature sets:
Lucy
Get that instant wow factor with our newest Lucy Lash. Bold and voluminous with a gorgeous flared end. This lash will elevate any look, and the softness that she creates is unexpectedly beautiful. 
Lash Length: Shortest length - 7mm, Longest - 17mm
Annick
Love a full volume lash? The Annick lash is our boldest, most dramatic lash! Hand Crafted from 3 layers of lashes with tapered ends, so the hairs look thick, soft and whispy. You can draw the right kind of lash attention with Annick.
Lash Length: Shortest length - 8mm, Longest - 14mm
Chloe
Adds length and creates a wispy look, subtle on the volume. If you love long lashes you can wear this lash daily, it is also fantastic for evening settings.
Lash Length: Shortest length - 13mm, Longest - 13mm
Sarah
We love the Sarah lash for her defined curl and petite-like length; she is the perfect accessory for adding just a dash of magic to your already gorgeous lashes.
Lash Length: Shortest length - 6mm, Longest - 11mm
Laura
Our most popular daytime lash offers a good amount of length and lift! Her curly flared ends give a ladylike look that you can enjoy every day. This is the ultimate lash for both comfort and style. 
Lash Length: Shortest length - 6mm, Longest - 9mm
Maggie
Maggie is the ultimate classic lash. The medium volumed crisscrossed fibers and winged shape make her timeless. This is a great lash for photo shoots, weddings, and events where you prefer looking modestly dressed up.
Lash Length: Shortest length - 7mm, Longest - 13mm
This kit includes:
Magnetic Lashes
Magnetic Liquid liner
Liner Soak off Oil (for use on eyes only)
Why you'll love these:
Consistent Results
Vegan Formula that lasts over 16 hours
Micro magnets that are optimized for comfort
High Quality & over 40 wears
❓  See Frequently Asked Questions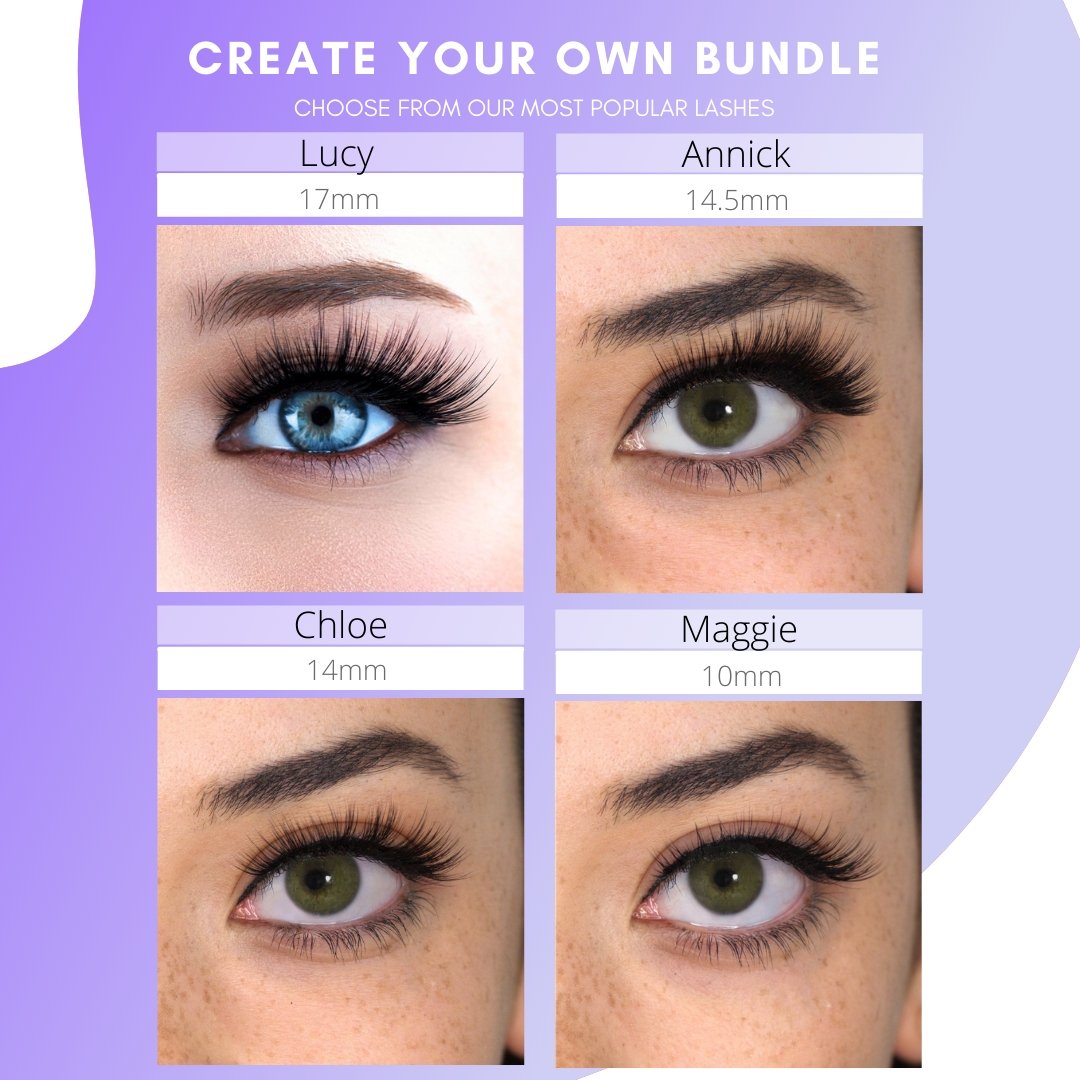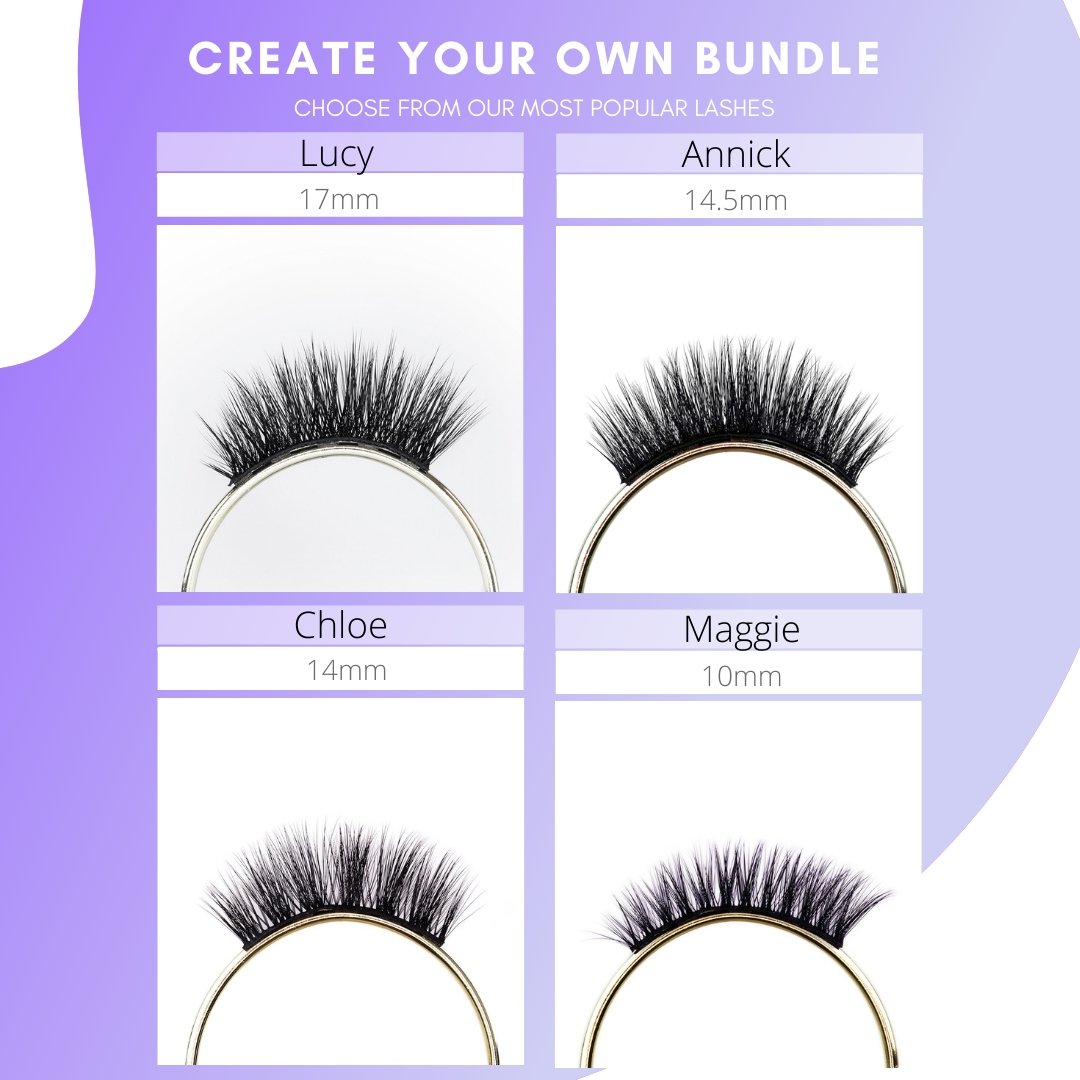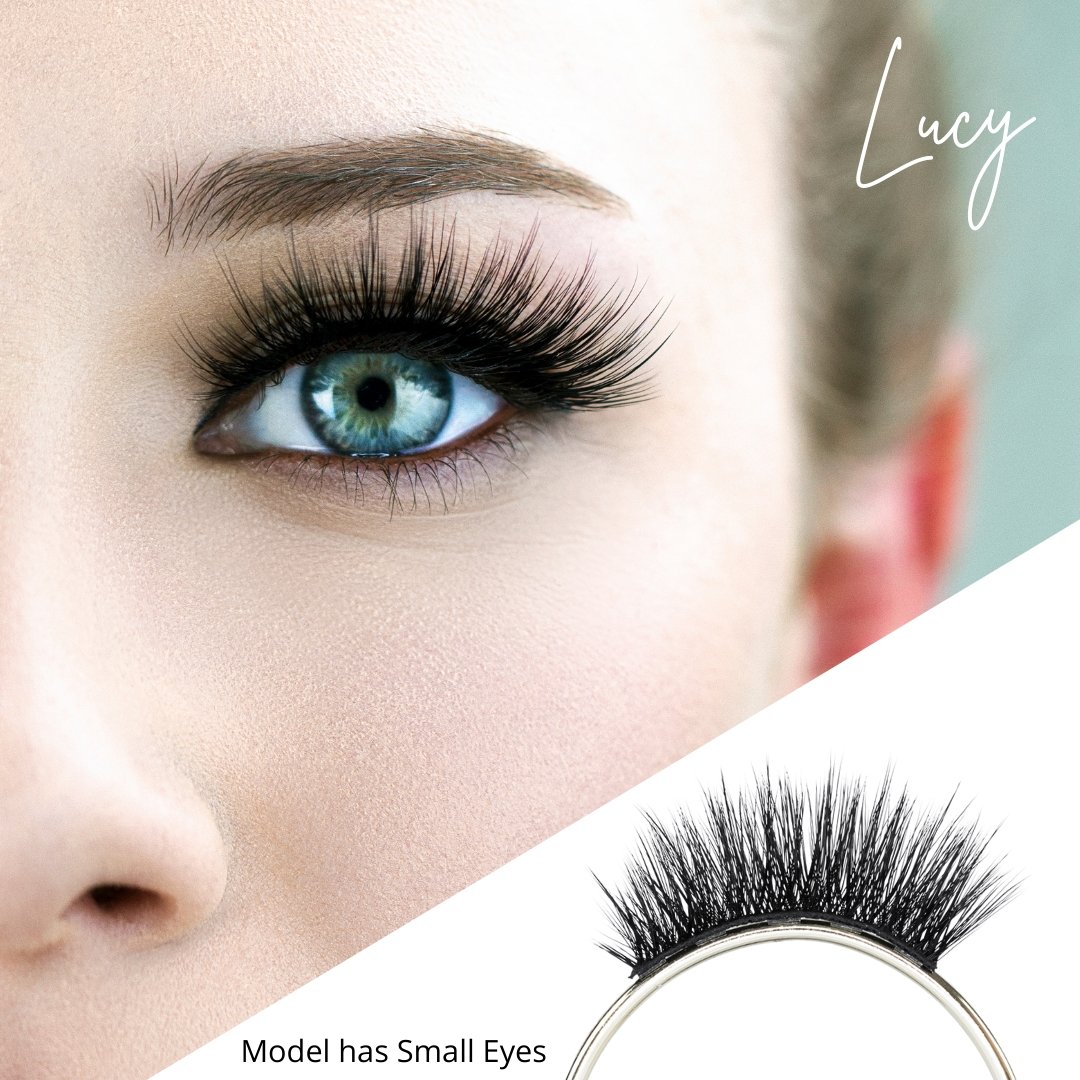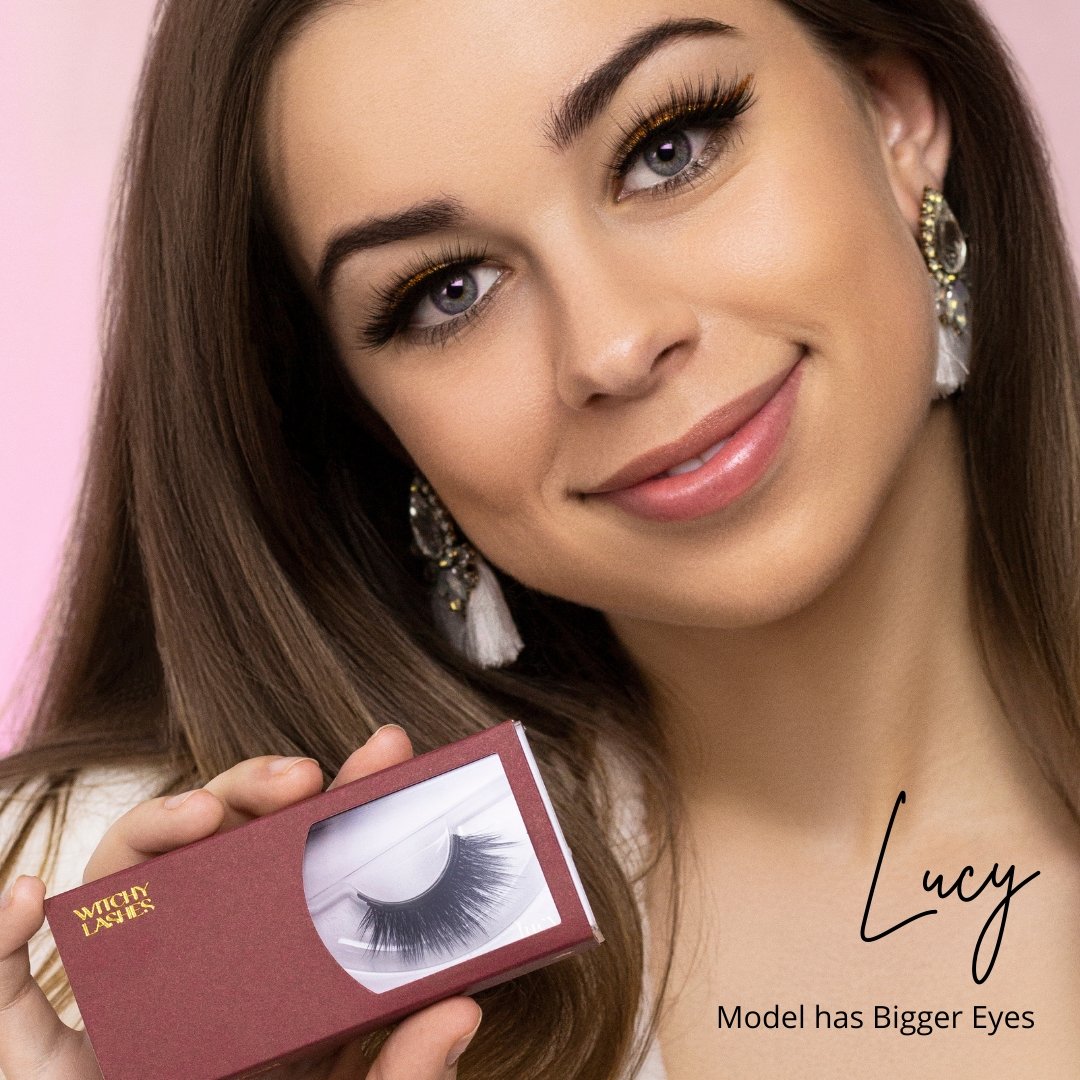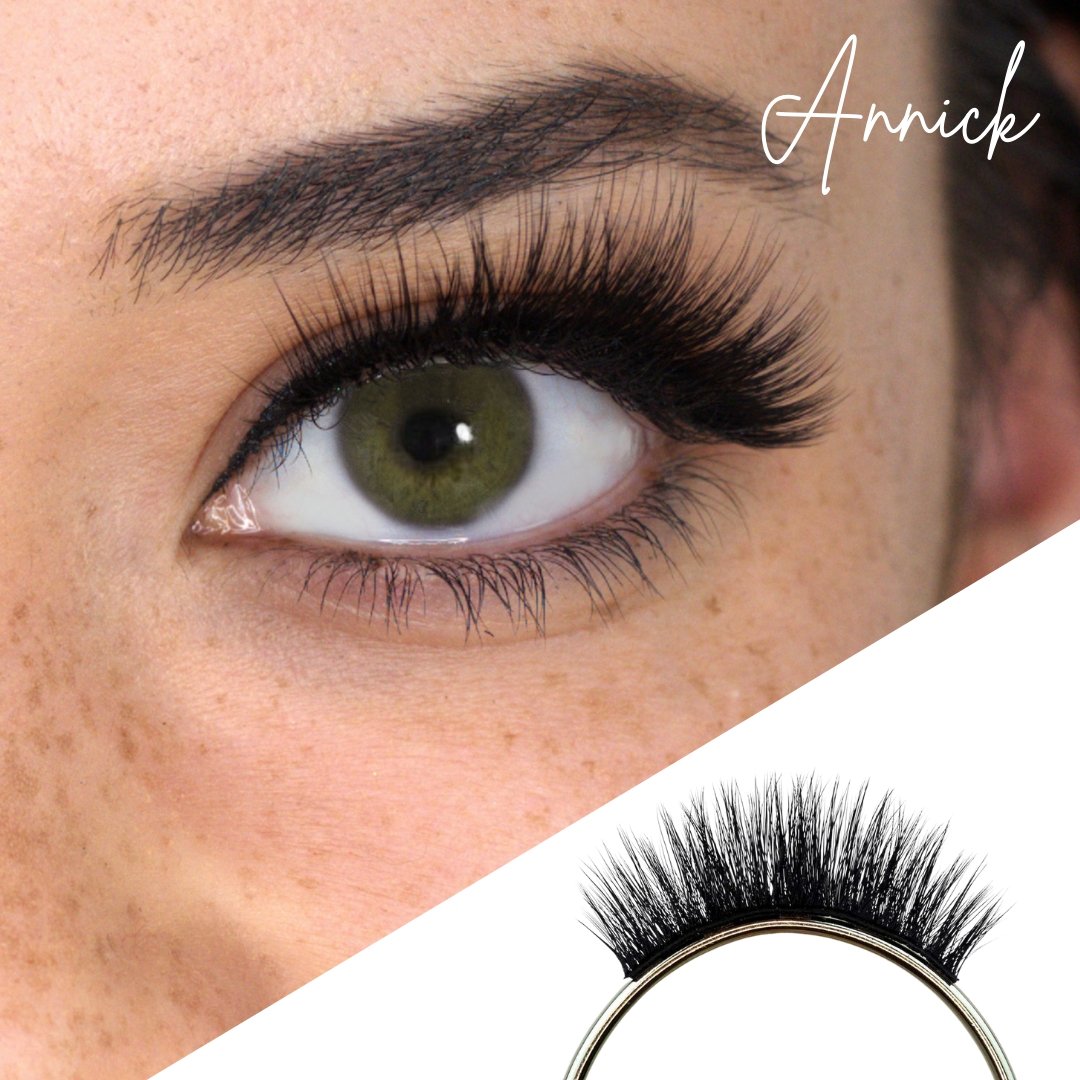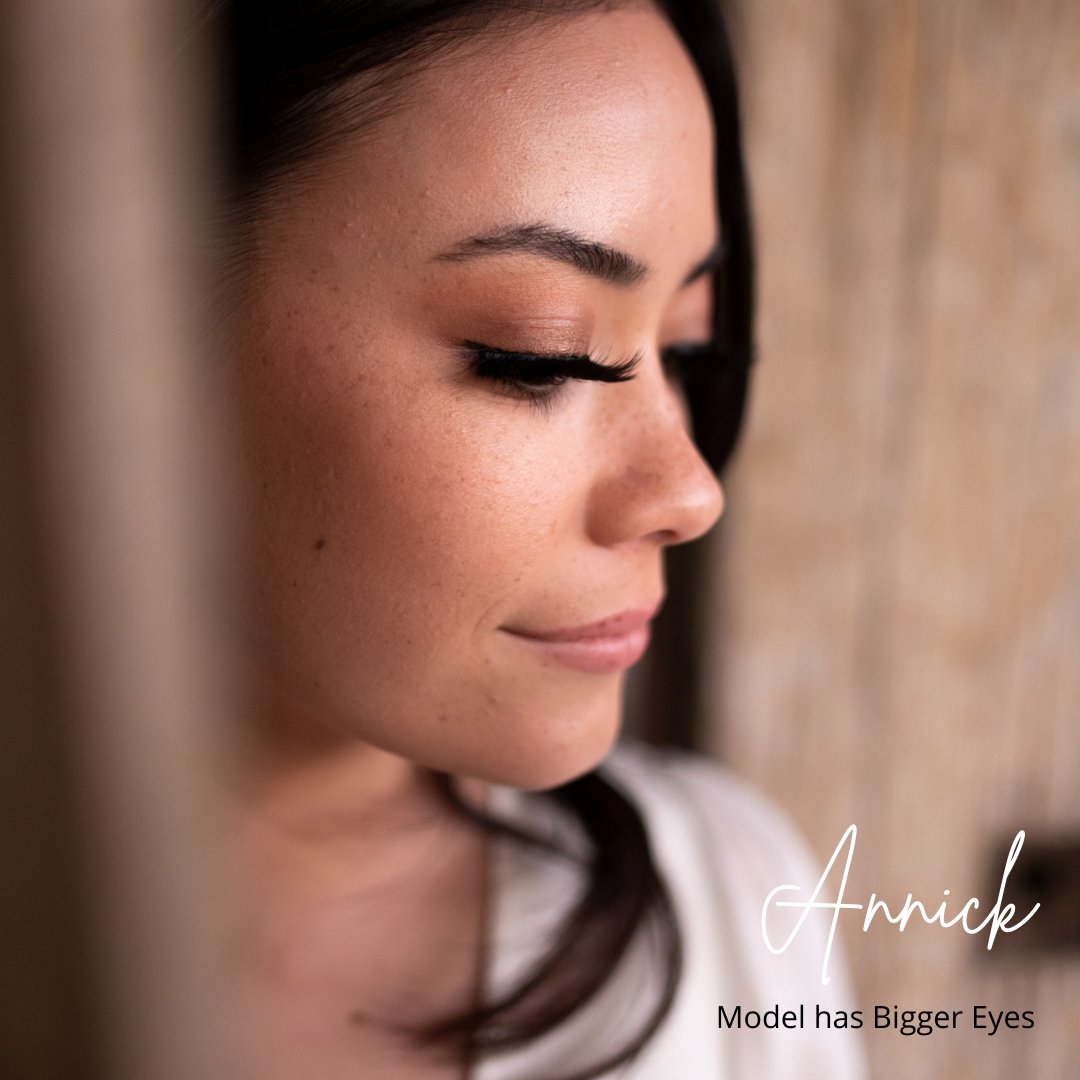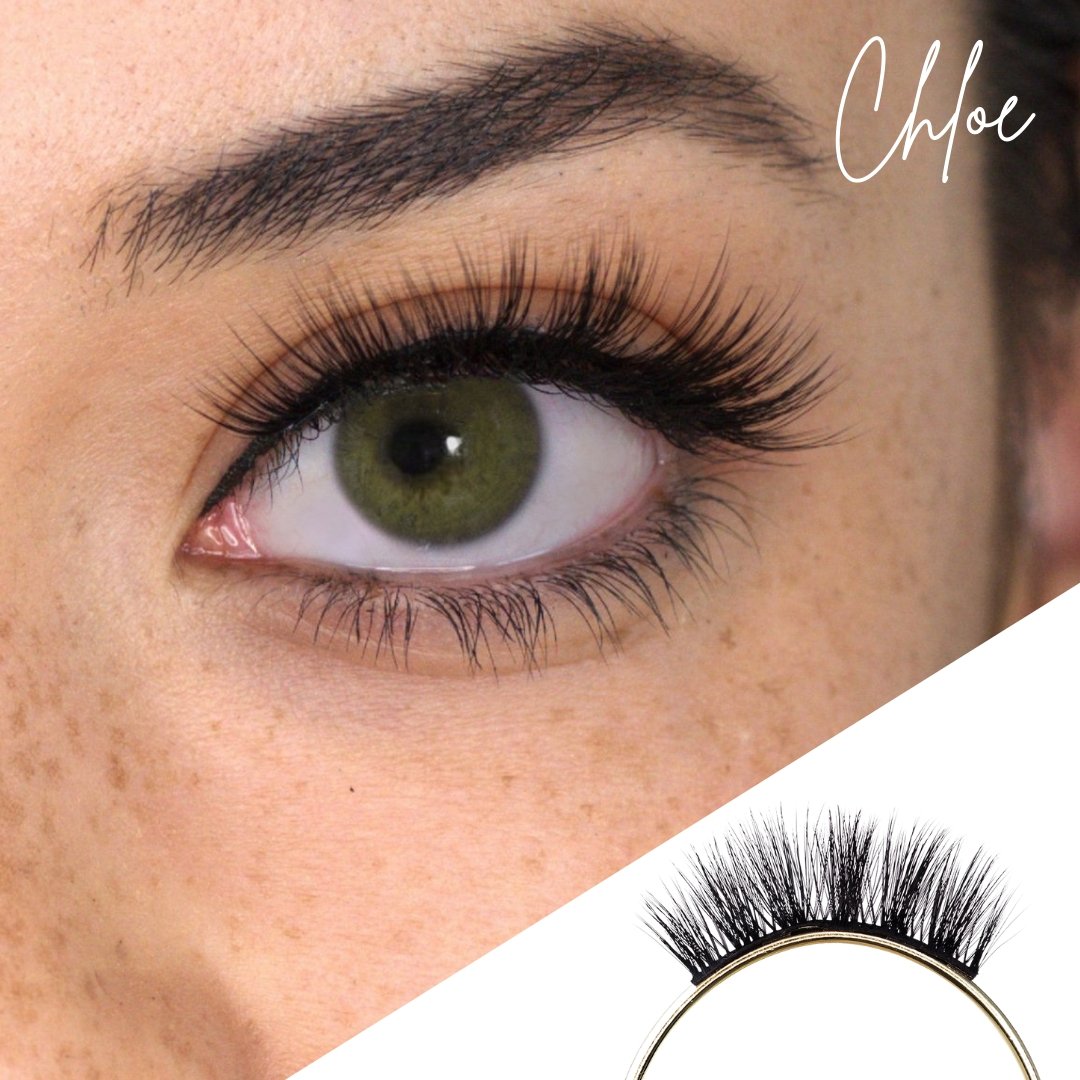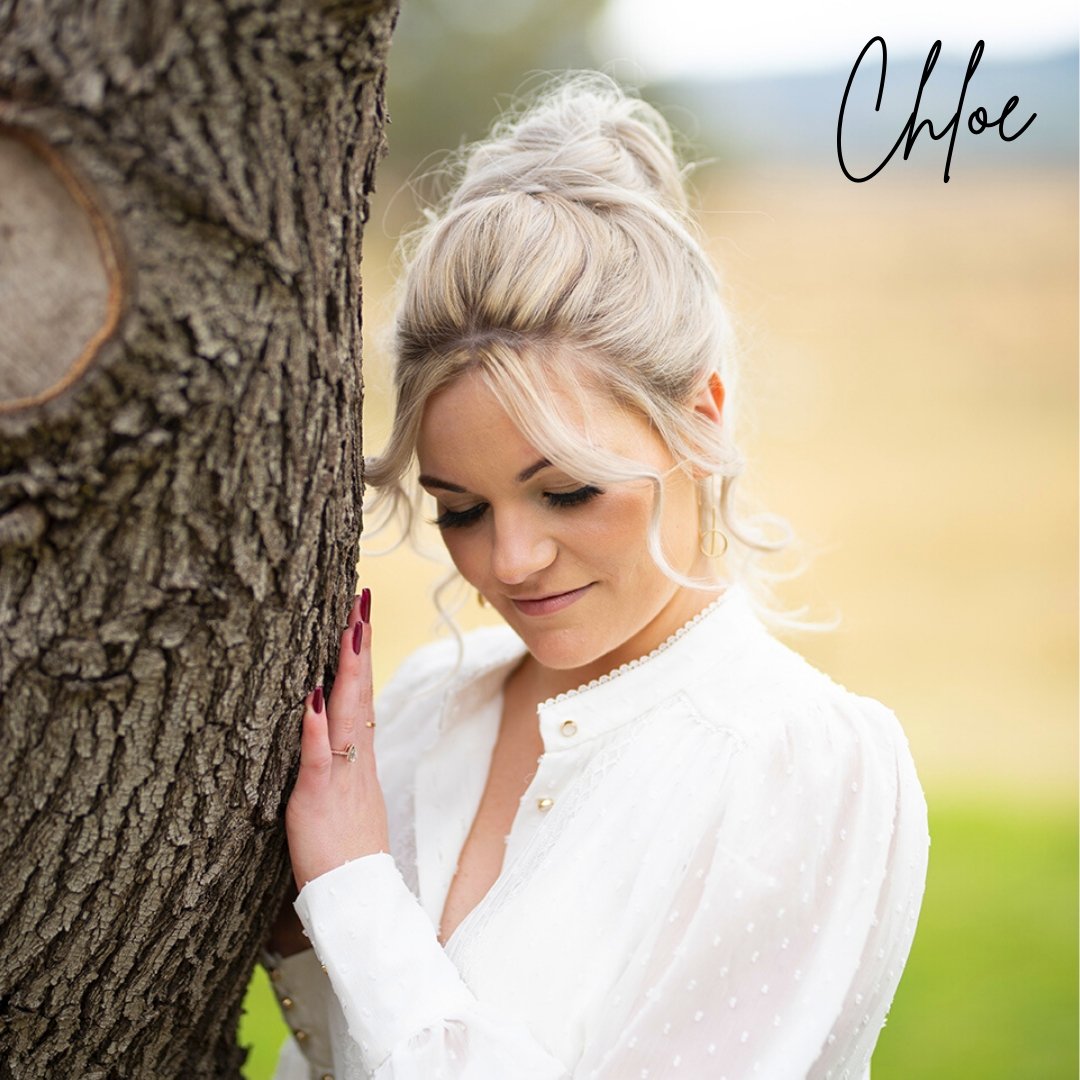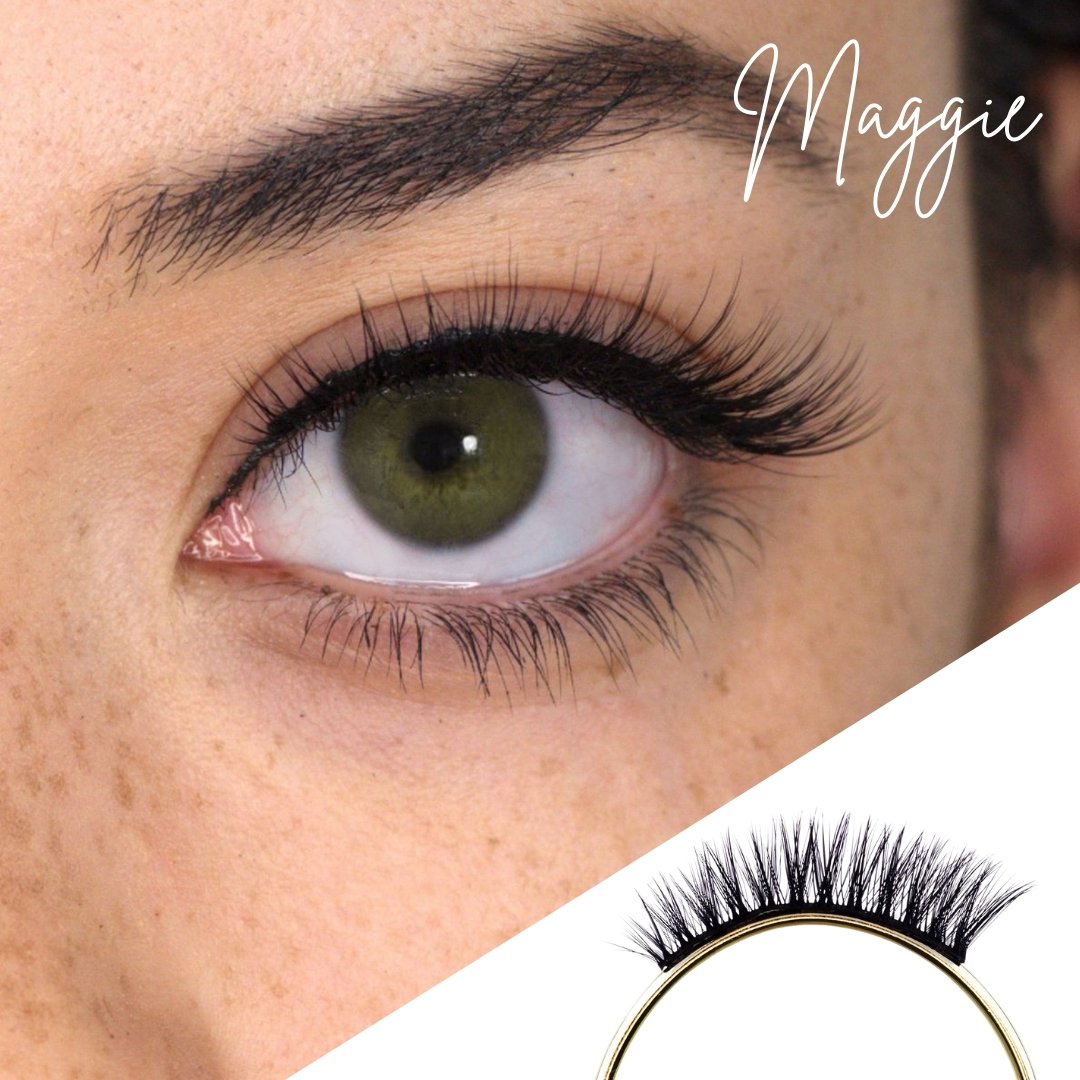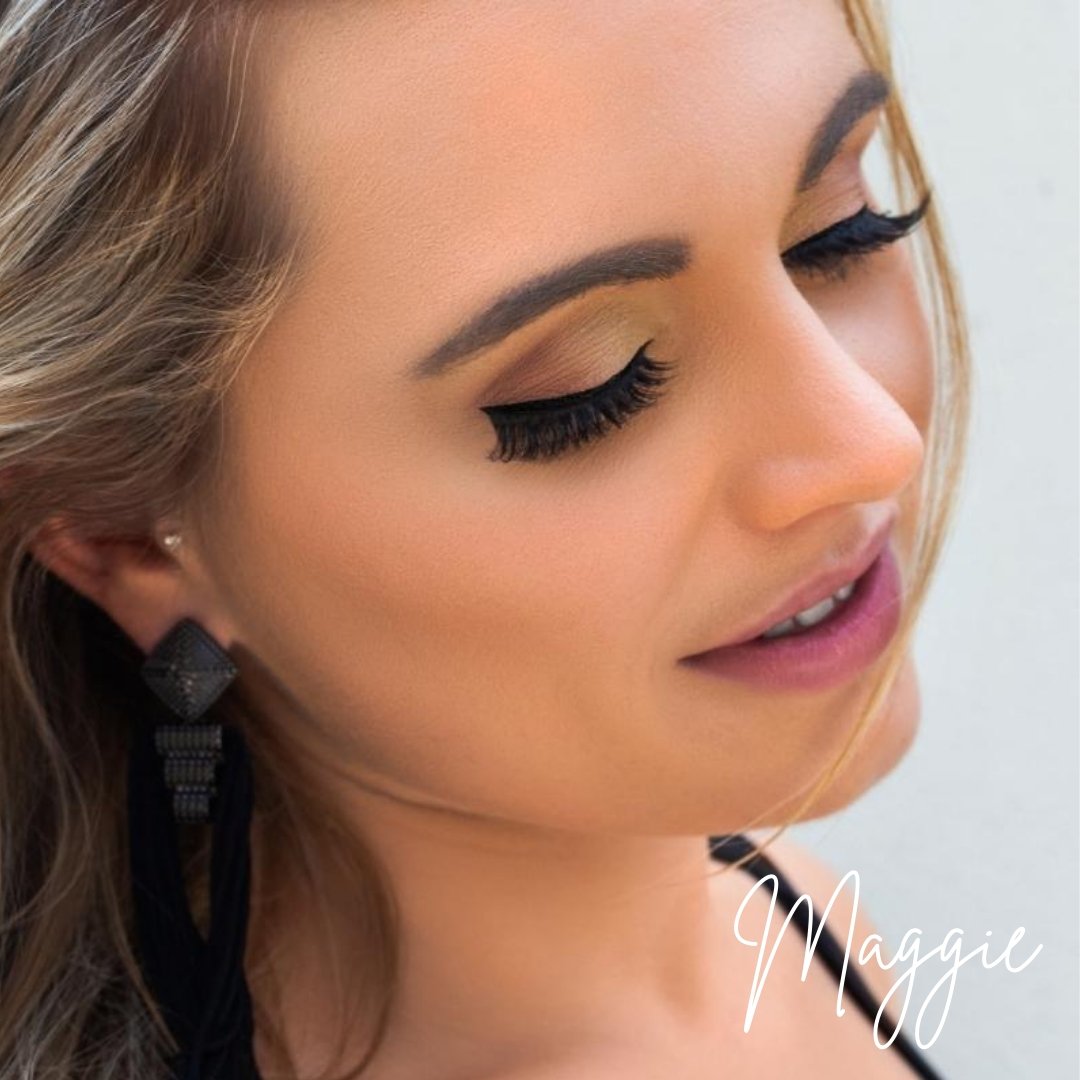 Frequently Asked Questions
Hey Gorgeous! We've put together a list of our most commonly asked questions for you. Check them out below, if you can't find the answer you are looking for, you can get in touch at the end of this page.