WL5
Amazing on Deep-Set & Hooded eyes
Regular price
Sale price
$24.99 AUD
Unit price
per
Sale
Sold out
Our Nude Collection of lashes brings you discreet accentuation! With transparent lash bands and natural lash fibers that look and feel like real lashes, you'll love how natural these lashes look when applied. 
WL5 Is an absolute wonder for deep-set and down-turned eyes. The length of the lash is focused in the middle, which creates a brightening and lifted appearance. WL5 has a moderate volume so it is appropriate for most occasions and with the loose curl of this lash deep-set eyes will find it comfortable for all-day wear.

If you are looking for a lash that gives you a power-up without creating too much drama, this is a great option. Marcha loves wearing this lash for daytime events. 
The lash band is thin and clear for a perfectly natural look.
 
Lash Tip
If you have smaller eyes this lash will be dramatic on you. 


Lash Measurements:
Lash Band: 31 mm
Inner Corner: 8mm
Middle: 12mm
Outer Corner: 8mm
Curl Type J
This Lash is best applied with our Magic liner, scroll down to purchase.
 
❓  See Frequently Asked Questions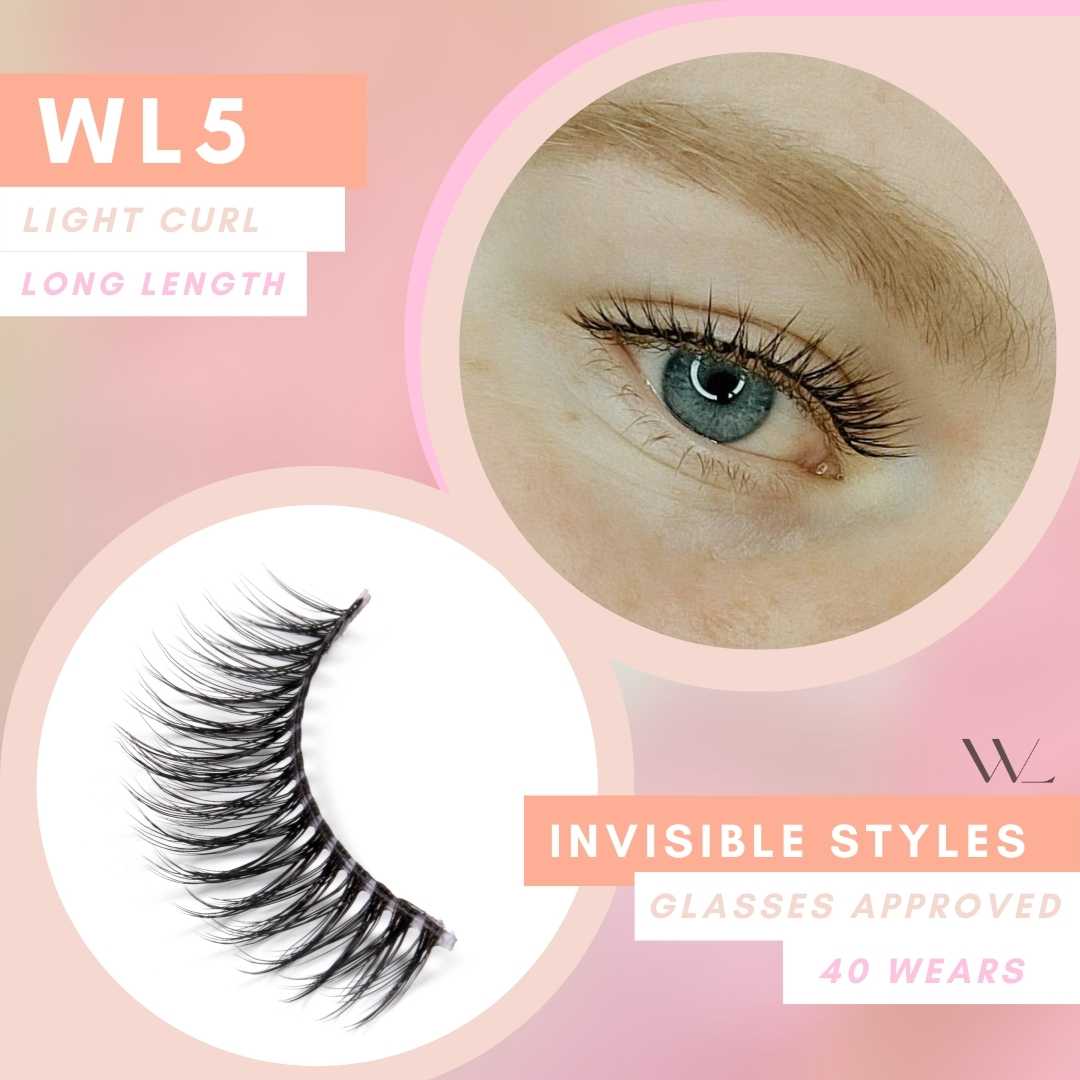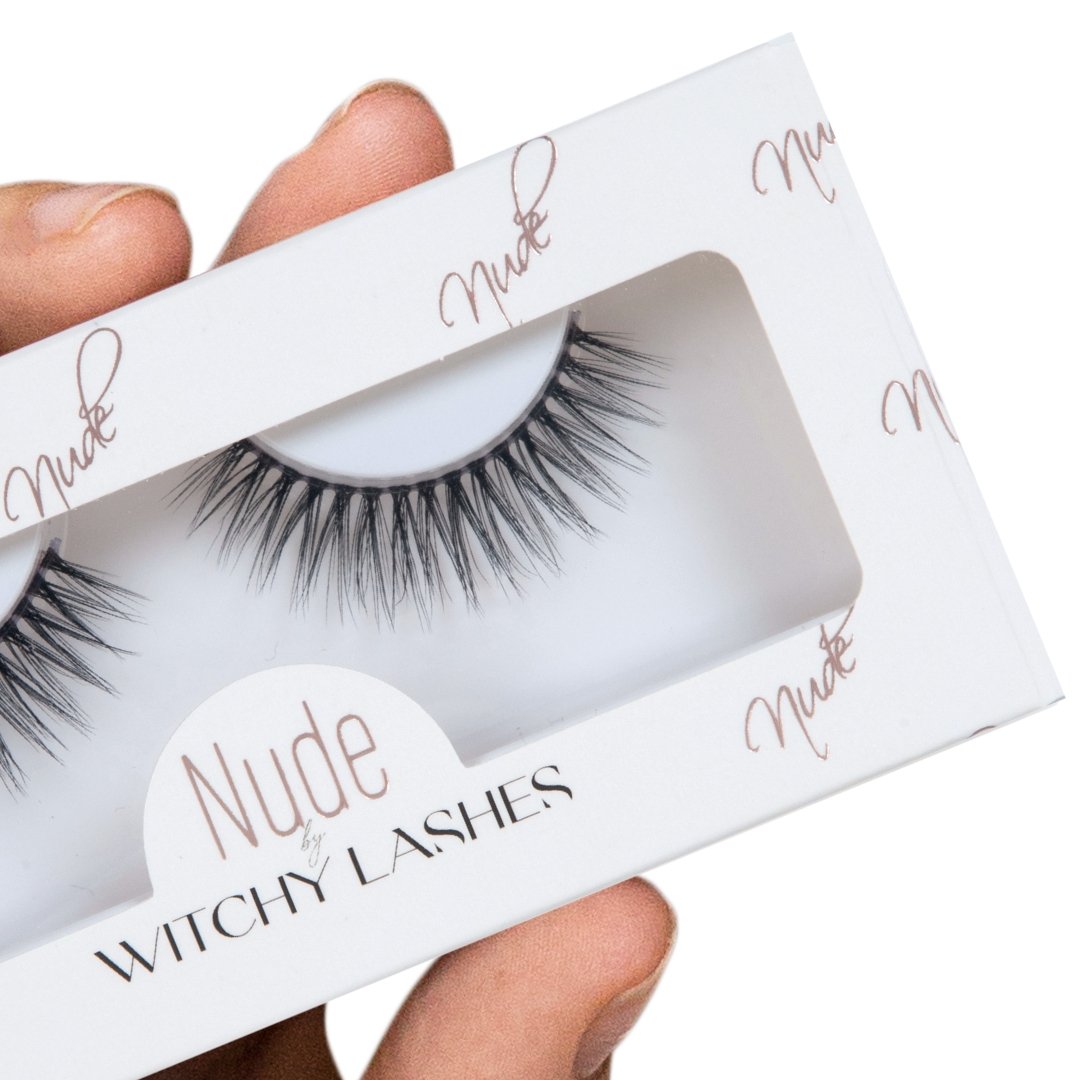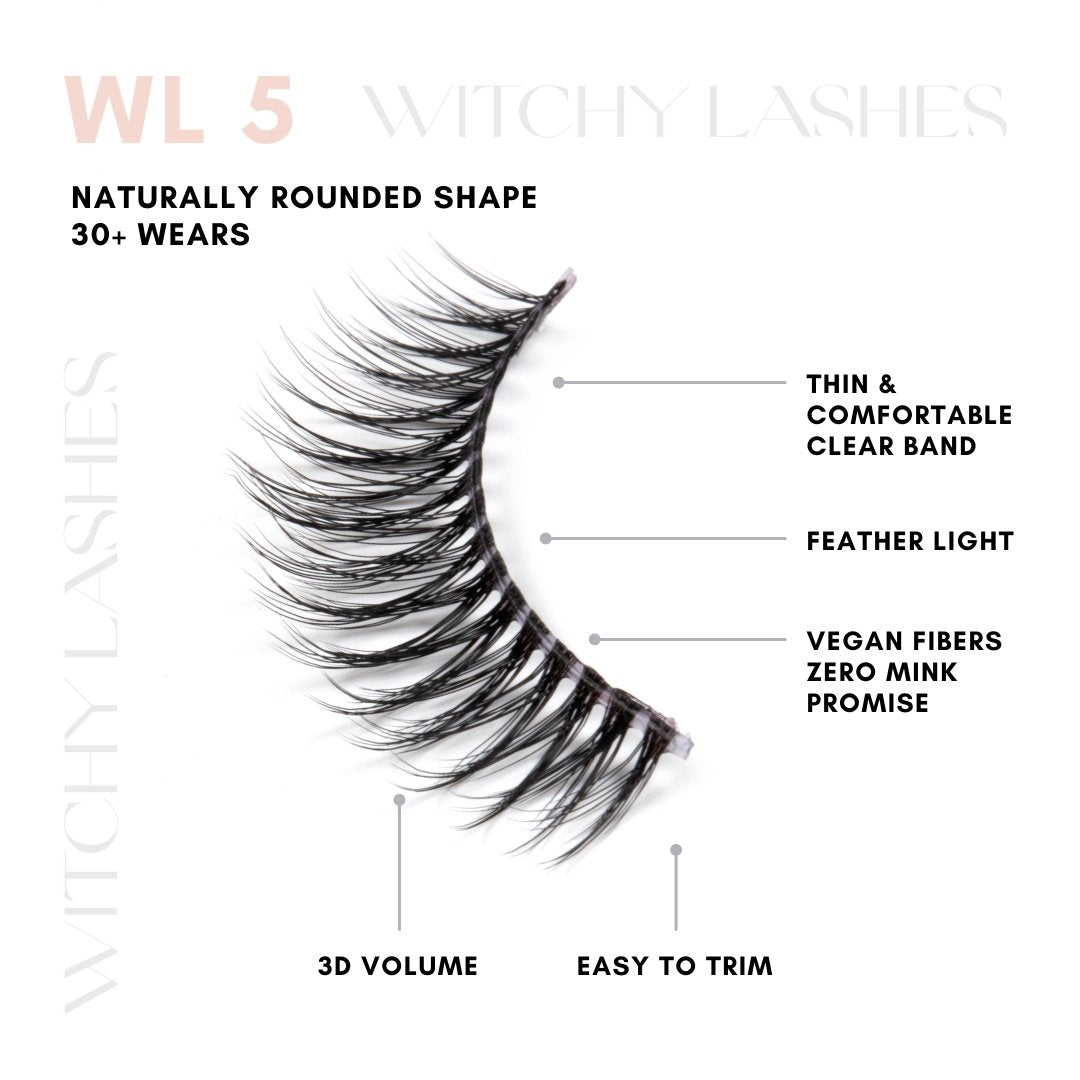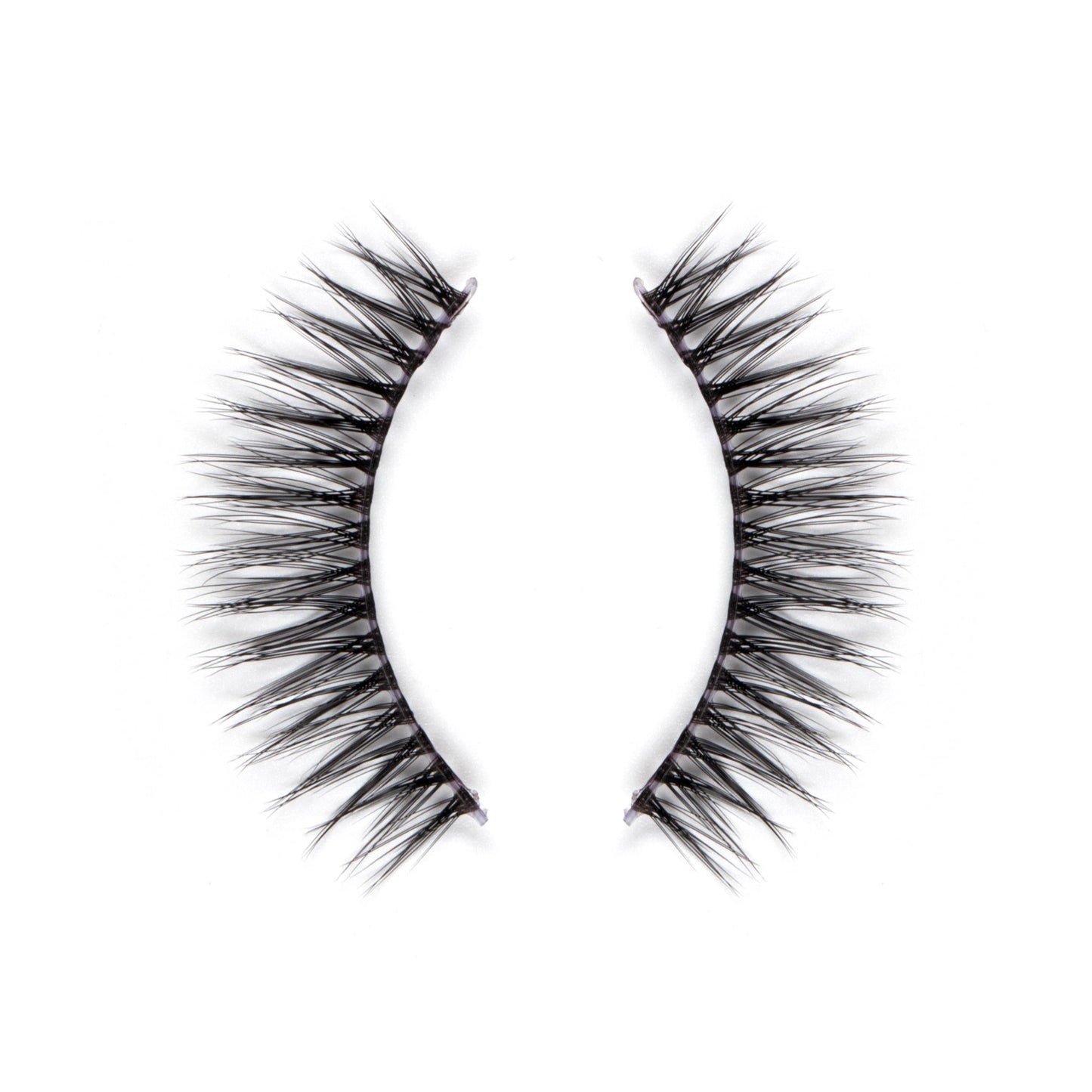 Frequently Asked Questions
Hey Gorgeous! We've put together a list of our most commonly asked questions for you. Check them out below, if you can't find the answer you are looking for, you can get in touch at the end of this page.